7,000 Mile Challenge
Moving one mile at a time for rare diseases!
Rally Support For Rare Diseases
The 7,000 Mile Challenge presented by Sanofi is 10 days in which our community works together as one team to travel 7,000 miles. Whether you are a casual walker, an avid runner, swimmer or cyclist, or roll on wheels of any kind, YOU can help make an impact being part of our team! Together we will let the 1 in 10 Americans who are impacted by the more than 7,000 known rare diseases we see and hear them.
About the Event
Join us from September 15-24, 2022 to Rally for Rare Diseases!
Contribute as many miles as you can, fundraise to support the mission of Uplifting Athletes, and spread awareness to let the Rare Disease Community know you care!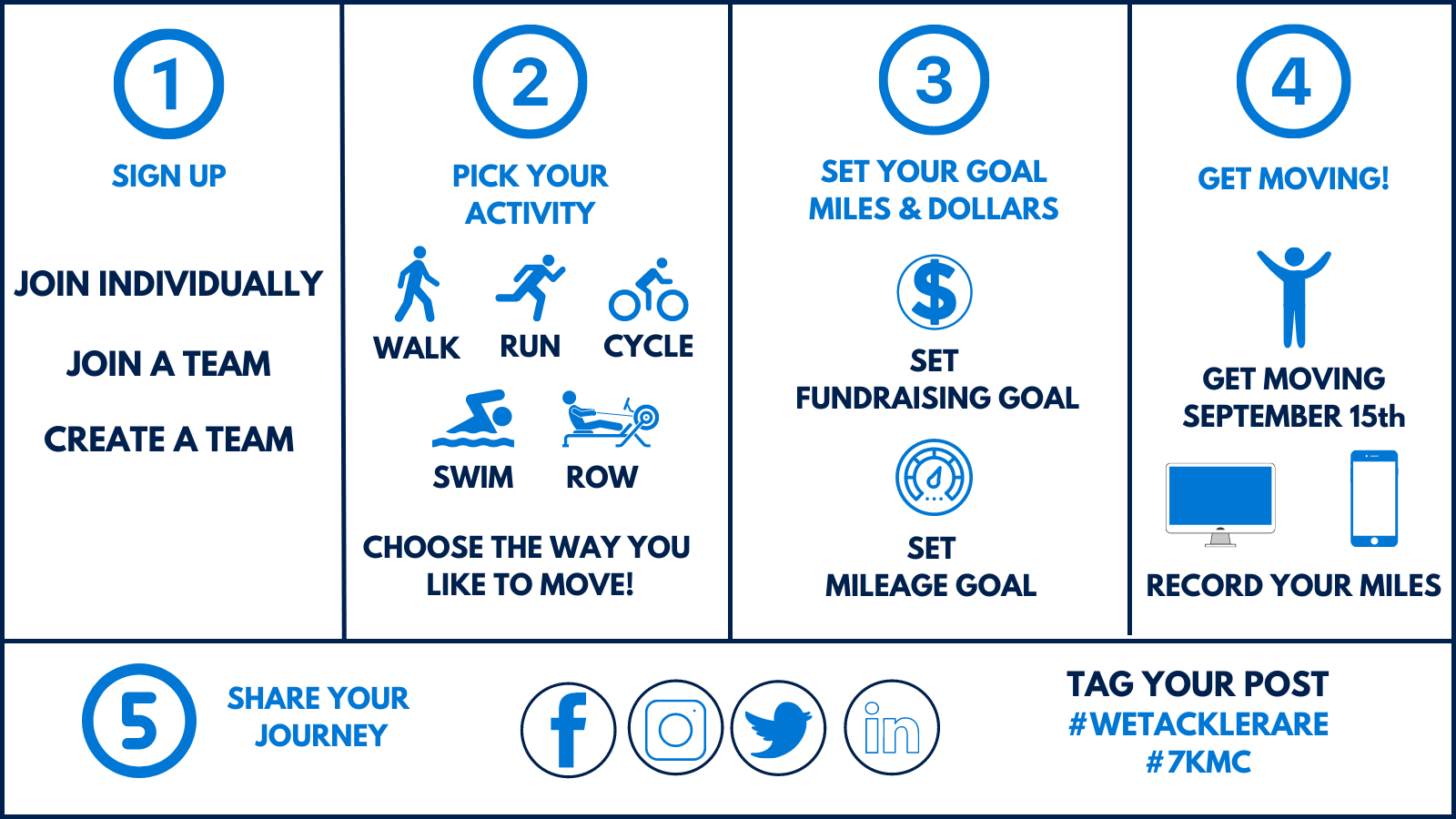 Utilize these resources to help make your miles mean more!
Participant Resource Guide

-

This guide will help you get started on your journey with the 7,000 Mile Challenge!

This is highly recommended for all participants to read!

Fundraising Events & Ideas

-

Do you want to take your fundraising to the next level? Check out these events and ideas to help you get started!

Social Media Guide

-

This guide has templates with sample language for social media or emails and our social media handles so you can follow us!
Bingo Boards

-

This Google Drive folder holds three bingo boards that you can use to support your fundraising efforts! Post them to your Instagram story and tag your friends and family as they donate to you!
Questions? Reach out to us!
You can reach out anytime to our Manager of Rare Disease Engagement, Aimei Lund, at aimei.lund@upliftingathletes.org. There is no question too big or too small, so please reach out if you have questions or need more information!
Thank you to our 2022 Sponsors!
About Uplifting Athletes
A nonprofit organization founded in 2007, Uplifting Athletes harnesses the power of sport to build a community that invests in the lives of people impacted by rare diseases. Since 2007, Uplifting Athletes has raised more than $7 Million dollars by engaging athletes in order to positively impact the rare disease community through research and driving action.
To learn more about Uplifting Athletes please visit our website at www.upliftingathletes.org