Newport Marathon - Clean Ocean Access
Running for a Clean Healthy Ocean that is Accessible to All
RUN for COA
Thank you for your interest in joining the COA Team for the 2022 Amica Newport Marathon!
The Newport Marathon course is beautiful but rigorous, featuring its share of rolling hills - particularly to the second half of the marathon on Middletown's quiet, rural roads. The total elevation gain is measured at 945 feet, with a maximum elevation of 105 feet and minimum of 3 feet. This annual event is a great feat to accomplish for any runner, and we are here to help every step of the way.
In exchange for fundraising for the COA Team, we are committed to providing:
• Free Charity Bib
• Fundraising Webpage
• Fundraising Online Toolkit
• Social Promotion Before & After
• Team Swag
• Team Photographer for Marathon Weekend
Clean Ocean Access is a young and growing non-profit organization that works tirelessly for the betterment of our oceans. Our promise to all who join the COA Team is that your contributions will make an impact on the important work we do, while aligning with our vision: "A Clean, Healthy Ocean that is Accessible to All."

Step 1 - Join our Running Team
Join "As a team member"

Search "Clean Ocean Access"

Use Password "COARuns2022"
Step 2 - Fundraise for COA
Set Fundraising Goal

Tell Your Story

Share and Compete with Others
Event Details
Wednesday, October 5 - 11:59 PM: Online registration closes
Saturday, October 8 - 12:00 to 6:00 PM: Packet pick-up
Sunday, October 9 - 7:30 AM: Both races start
For a detailed schedule, please visit the Amica Newport Marathon Website https://newportmarathon.com/race-info/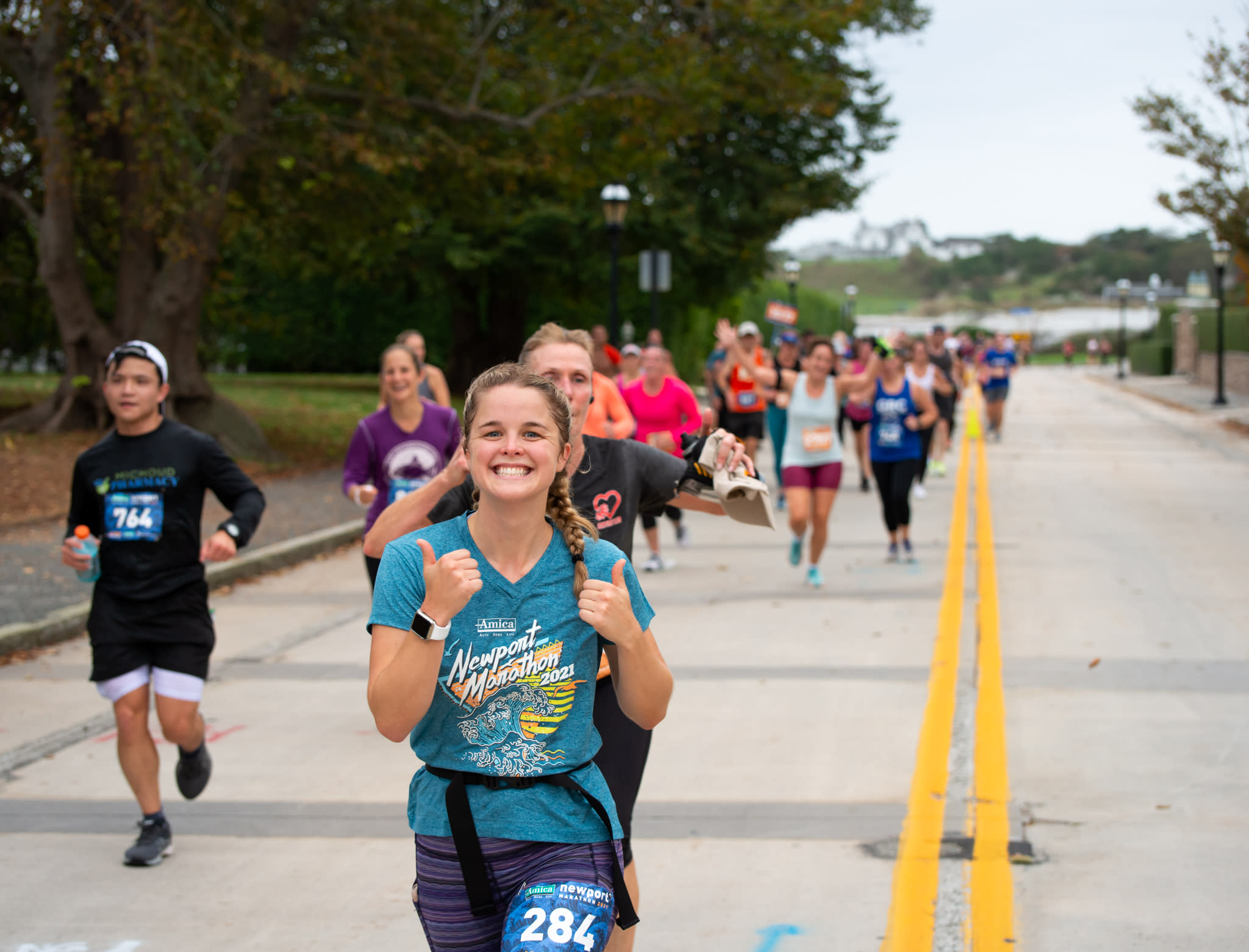 Volunteer With Us
Don't run but want to support your family & friends while protecting and preserving the shorelines of our beautiful island! Clean Ocean Access is recruiting volunteers to help us keep the course clean and protect the dunes from traffic. We are seeking volunteers to protect the dunes and perform a 26-mile cleanup along the course. Sign up via the link below or contact us at info@cleanoceanaccess for more information!