28TH ANNUAL DSALA T21 WALK & FESTIVAL
Donations are still being accepted!
We are grateful for your support!
We need your support!
The Down Syndrome Association of Los Angeles (DSALA) receives no funding from the state or federal government and is 100% donor-funded. The programs and events of the DSALA are free or low-cost to children and adults with Down syndrome and their siblings. Each year, the DSALA must raise almost $250,000 to provide these vital services. The Walk is one of our largest fundraising events and is responsible for raising 30% of the funds needed to operate each year. These funds support our local efforts and cover the cost of the event.
If you are unable to attend DSALA's Walk on November 13th, you can simply make a charitable donation to help support the Down Syndrome Association of Los Angeles by clicking on the DONATE button and searching for the name of the individual or team you would like to support. You may also mail your charitable donation by clicking here to download a printable donation form.
Thank you to all of our sponsors!
Event Parking
Parking Lot Entrance is at Gate #6
Vehicles should enter Santa Anita Park at Gate 6, off Colorado Place (Colorado Street on the north side of the park runs parallel to the 210 FWY, then curves south on the east side of the park, turns into Colorado Place (stay to the right); enter at Gate 6 just after the signal where Colorado Blvd branches off to the left; Colorado Place is a north-south street and runs into Huntington Blvd on the south end. Once in the parking lot head west towards low buildings surrounded by a fence. There is ample free parking available outside this fenced area.
TRAVELING on the 210 FREEWAY
From the 210 Freeway, exit Santa Anita Ave. Head south on Santa Anita Ave. Turn right on Huntington Dr. Veer right on Colorado Place. Turn left into Gate 6.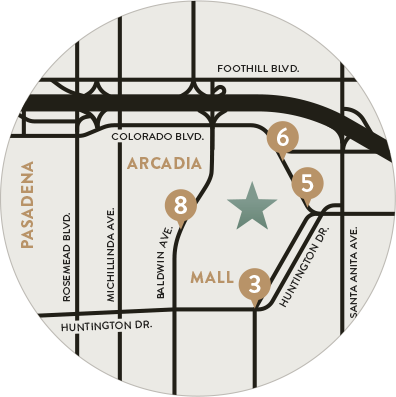 Donations
Jonathan Santoro MD donated $515.64
Born to Act Players donated $300 to Born to Act Players
Congratulations!
Walmart Rosemead #5154 donated $1,500
S.H. Brackett donated $100 to Cameo's Journey
Marine Lousparian donated $50 to Raymond's Wolfpack