Don't Run Alone 5K Run & Walk 2023
Join us for the 3rd Annual Don't Run Alone 5K on October 10th
$22,931Raised of $125,000
PUT A LITTLE GOOD INTO THIS WORLD
Starting this year, you can join us from anywhere in the world. Simply register for the event and create your fundraising page, share it with friends and family to earn Zac Plantz Foundation (ZPF) gear, and run or walk your own 3.1-mile route on October 10th. Don't forget to invite friends to join you and post a picture after your run with your time (if desired) and the #DontRunAlone5K.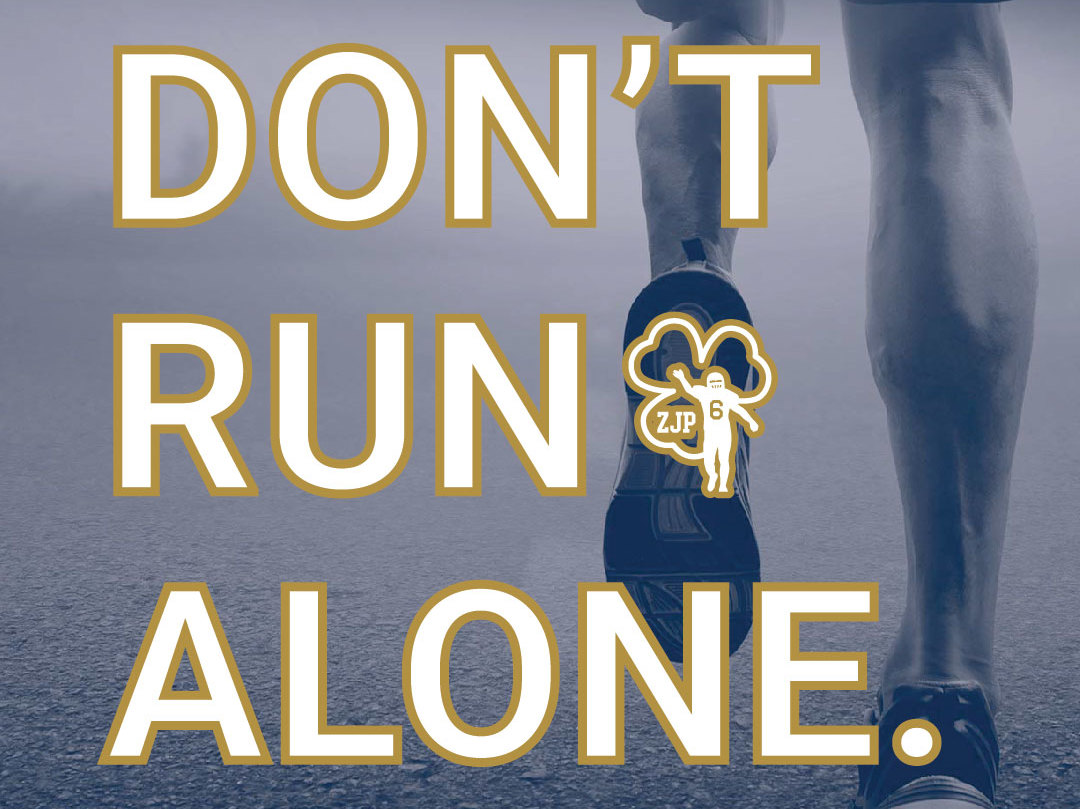 RUN WITH US
There are three ways to participate in the Don't Run Alone 5K:
Run/Walk your own 5K

Join an existing group near you (see current groups below)

Organize a group in your community
Don't see your city? If you're interested in organizing a group in your area, please reach out and we'll add your name and contact info to the list. (lauren@zacplantz.com)
Charlotte, NC - Lauren (lauren@zacplantz.com)
Tampa, FL - Don (don@zacplantz.com)
Downtown Chicago - Kathleen (kathleen@zacplantz.com)
Kansas City, MO - Sadie & Rachel (smccue.816@gmail.com)
Cincinnati, OH - Charlie (fiessingerc@gmail.com)
Cleveland, OH - Kathleen Fetco (fetkam23@proton.me)
Columbus, OH - Mary Frailey (mfrailey16@gmail.com)
Boston, MA - Brittany Gibler (bagibler@gmail.com)
Washington D.C. - MaryMichael (marymichael.hough@gmail.com)
Nashville, TN - Susan Plantz (plantz83@gmail.com)
Seattle, WA - Sarah Doyle (shdoyle8@gmail.com)
Fundraising Levels
Every dollar you raise helps support the work of the foundation. To thank our incredible fundraisers/ participants, there's a special gift associated with different fundraising milestones.
Bronze ($250)
Participants who raise at least $250 will receive a custom ZPF Under Armour Airvent Performance Visor.
Silver ($500)
Participants who raise at least $500 will receive a custom ZPF Under Armour Men's Team Tech Longsleeve.
Gold ($1,000+)
Participants who raise at least $1,000 will receive a custom ZPF Under Armour Hustle 5.0 Team Backpack.
*Gifts will be based on the amount each participant raised by 5:00 PM on October 22nd. One gift per eligible participant will be mailed to the shipping address provided at registration. Please allow 3-4 weeks for shipping.
Every Dollar Makes a Difference
Faith-Based Education
Donations to the Zac Plantz Foundation support scholarships for students at Catholic Institutions.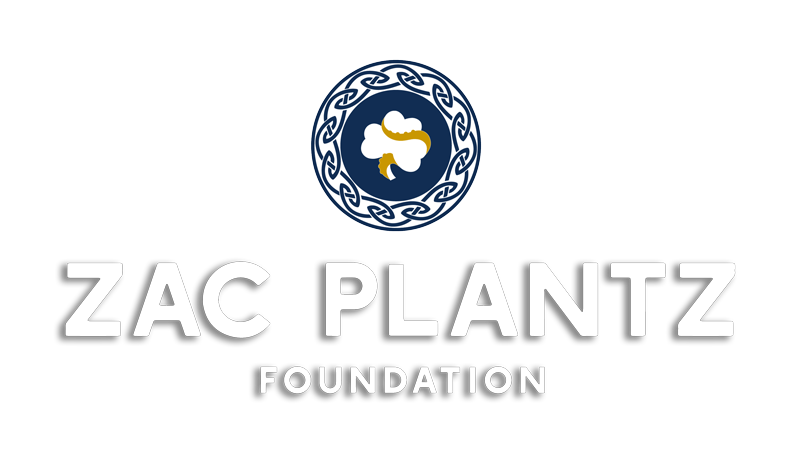 On November 26, 2020, a foundation rose from the ashes of the tragic passing of Zachary Jacob Plantz. In his short time on Earth, Zac made an indelible mark as a son, brother, mentor, friend, and, above all, a shepherd. He was a natural leader, not because he took up the mantle from the front, but because he gathered people who risked being left behind and carried them with him. Many people were cared for and inspired by Zac, and we continue to draw on his strength and love to fulfill our own potential. The Zac Plantz Foundation is devoted to solidifying his memory through Zac's greatest life passions: faith-based education, leadership & service, and health & wellness. Zac shepherded a huge, diverse flock, and by taking up his mantle, we will continue to honor his memory through our care for others.