Bike for the Lake
Join us on June 18th for our 12th annual Bike for the Lake event!
This event is to encourage a healthy activity along the shores of Lake Champlain while also raising money and awareness for Friends of Northern Lake Champlain
Calling all Cyclists!
Each summer FNLC hosts Bike For The Lake, a clean water fundraiser for bike enthusiasts. Distances range from 30, 60, 80, 100 miles, so there are 4 loops for you to choose from! These routes travel throughout the islands and and along the lake Champlain Shores in Vermont and New York.
On June 18th, 2022 Friends of Northern Lake Champlain will host their 12th annual Bike for the Lake event at Knight Point State Park in North Hero VT. The event begins at 7 AM. Riders may begin at a time appropriate for their distance, keeping in mind that lunch will be served between 11:30 and 4:30 PM.
While fundraising is certainly not required (because we want to see you there rain or shine), we do strongly encourage you to give it a try and build a community of support for the Lake by simply using your social networks or sending out a few emails to friends.
It's all easily accomplished on the platform. Last year we raised $25,000 through sponsorships and registrations, but this year we are hoping to raise $50,000.
There's so many ways to contribute! Even if its just sharing this event with your friends and family.
BONUS: If you raise $250 we will refund your registration fee.
Another option is if you'd like to set a distance goal for yourself of 100 miles because you've never ridden that far and ask friends to pledge 10 cents per mile. You can do that too!!
Questions? Send us an email!
**Sign up now to avoid paying $80 the day of**
Your Dollars Make an Impact
2lbs Conservation Mix Cover Seed
We use this mix on graded slope to help stabilize streambanks and protect our waterways from delivering more sediment and unnecessary nutrients such as phosphorus to Lake Champlain.
Thank you to our Sponsors!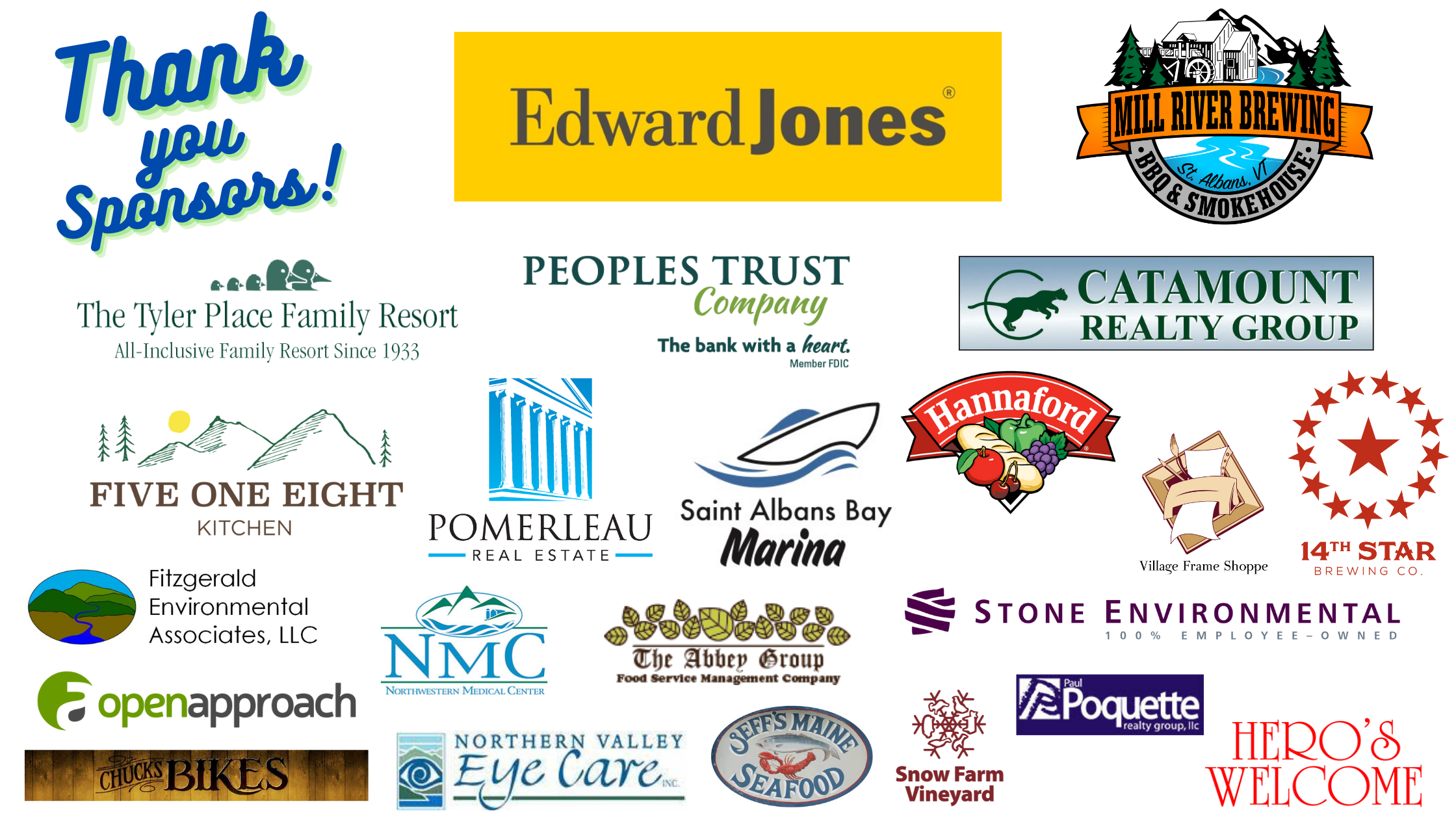 Donations
Anonymous donated $50 to Sheryl Graves
John Ballinger donated $50 to Rich Goggin
Anonymous donated $20 to Brian Howard
Brian Howard donated $10 to Brian Howard
Ann Greenan Naumann donated $25 to Brian Howard
The lake is an amazing resource