Good Cookie Challenge
Together, we can make a difference in the lives of kids with cancer. Just #getmovingivehope
Your Support will Fund Critical Pediatric Cancer Research
Every day, 43 kids are diagnosed with cancer. In honor of them, this summer, we CHALLENGE you to go 43 miles each month. Run, walk, bike, swim, it doesn't matter how just GET MOVING and give hope.
How It Works
Set a mile goal of 43 miles per month this summer and commit to walk, run, swim, bike, etc. throughout the months of June, July and August.
Ask friends and family to support you and our mission by pledging a donation per mile.
As frequently as you would like, check in, log your miles and watch your fundraising dollars increase!
Click "Join" at the top of the page to get started.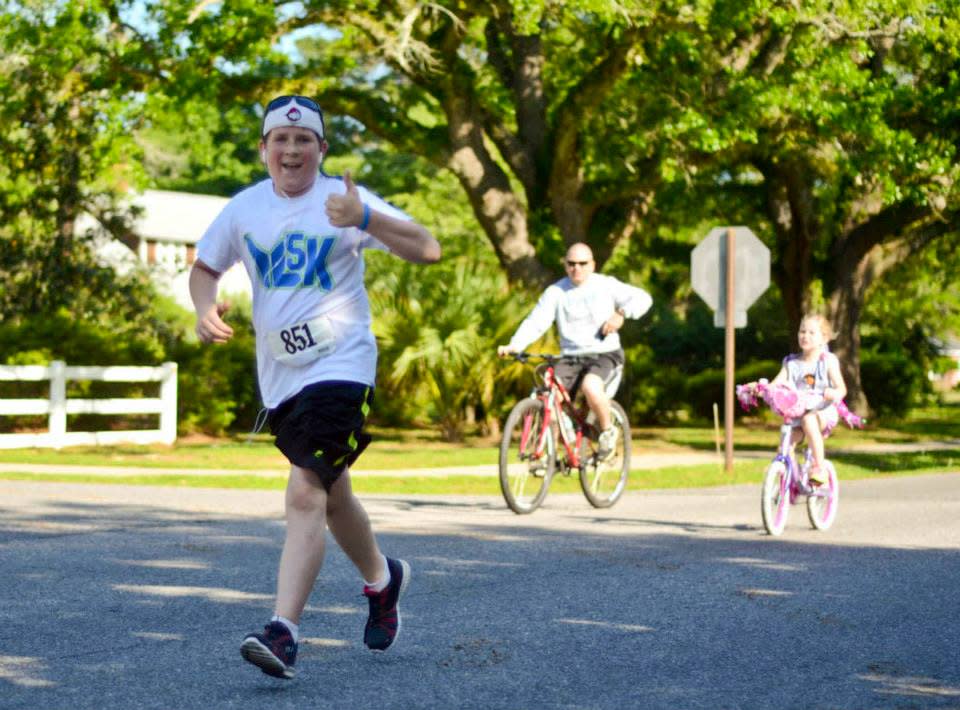 FUNraise & Earn Cookies for Kids' Cancer Gear
$250 Level: Magnet + Set of Cookbooks
$500 Level: Everything from $250 + water bottle
$1000 Level: Everything from $500 + tote bag
$1500 Level: Everything from $1000 + vintage tee
$2000+ Level: Everything from $1500 + AeroPress Coffee Press
Community Activity
Harrychandra Sheoraj donated $25 to Sheriffa Singh
Ken & Lisa Chin donated $250 to Arlene Neveloff
Go Arlene!!!
Anonymous donated $20 to Thomas Ritter
Dominic Gennaro-Buraye donated $50 to Dominic Gennaro-Buraye
Go get 'em! 💪🏻Love you Dom! Xoxo momma
Yvonne Beattie donated $50 to Bobby Beattie
Have lots of fun. Proud of you Grandmother Yvonne