Healthy LifeStars StepAThon™
Join us Monday April 12th- Sunday April 18th to empower and inspire others to live healthy, active lives one STEP at a time
Healthy LifeStars® is leading the fight to put an end to childhood obesity by building a healthier future for families and our communities.
By participating in the StepAThon, you will get active, bring awareness to this epidemic, and raise lifesaving funds to educate kids on living a happy, healthy, active life now and in the future through its programs!
How We Do It
Our programs are evidence-based and proven to help kids and families build healthy habits for life. Both of our programs are founded on our core Healthy Life Habits.‍
The LifeStar Challenge™ is delivered through on-site programming over multiple sessions by schools and youth-serving organizations. Kids and their families learn, practice, experience and commit to healthy habits with a focus on goal-setting and personal responsibility. To date over 45,000 kids have completed the program to become LifeStars.
Together Counts™ provides an extensive online library of accredited standards-based curriculum and resources focused on health and wellness for schools, youth-serving organizations, families, and communities. Together Counts serves over 45 million students, 300 partners, and 400,000 social media followers.
What's your favorite Healthy Habit?
Healthy LifeStars uses affirmation cards to serve as a basis for reflection, to promote positive thinking, and allow children in our programs to focus on their strengths and on the tiny habits that really matter!
Take a moment to show your support for our kids who are learning what healthy living means by downloading and completing one of our healthy habit cards describing your favorite Healthy Habit!
Completed cards can be returned to ashley@healthylifestars.org
Top Steppers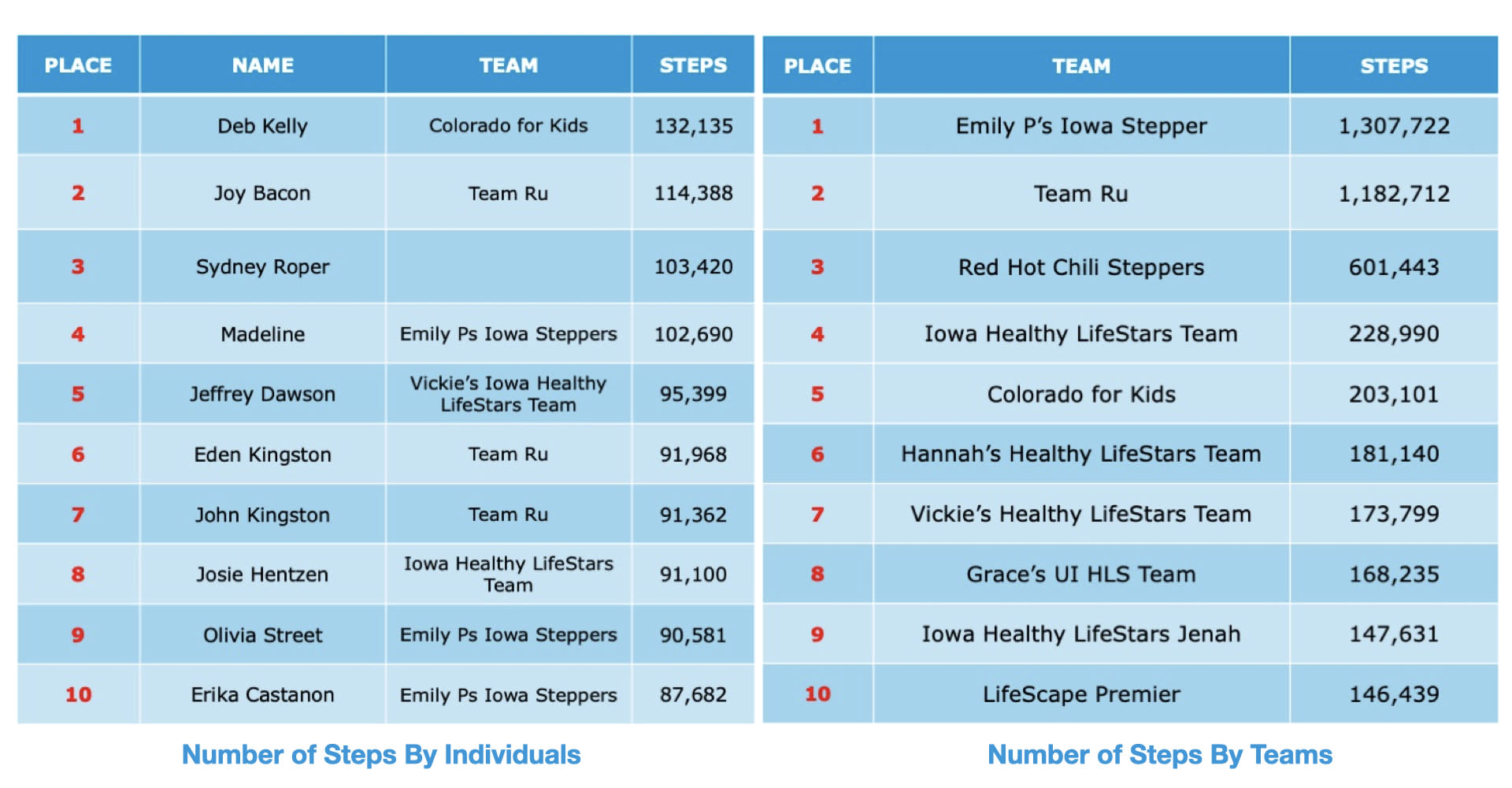 Steps Conversation Chart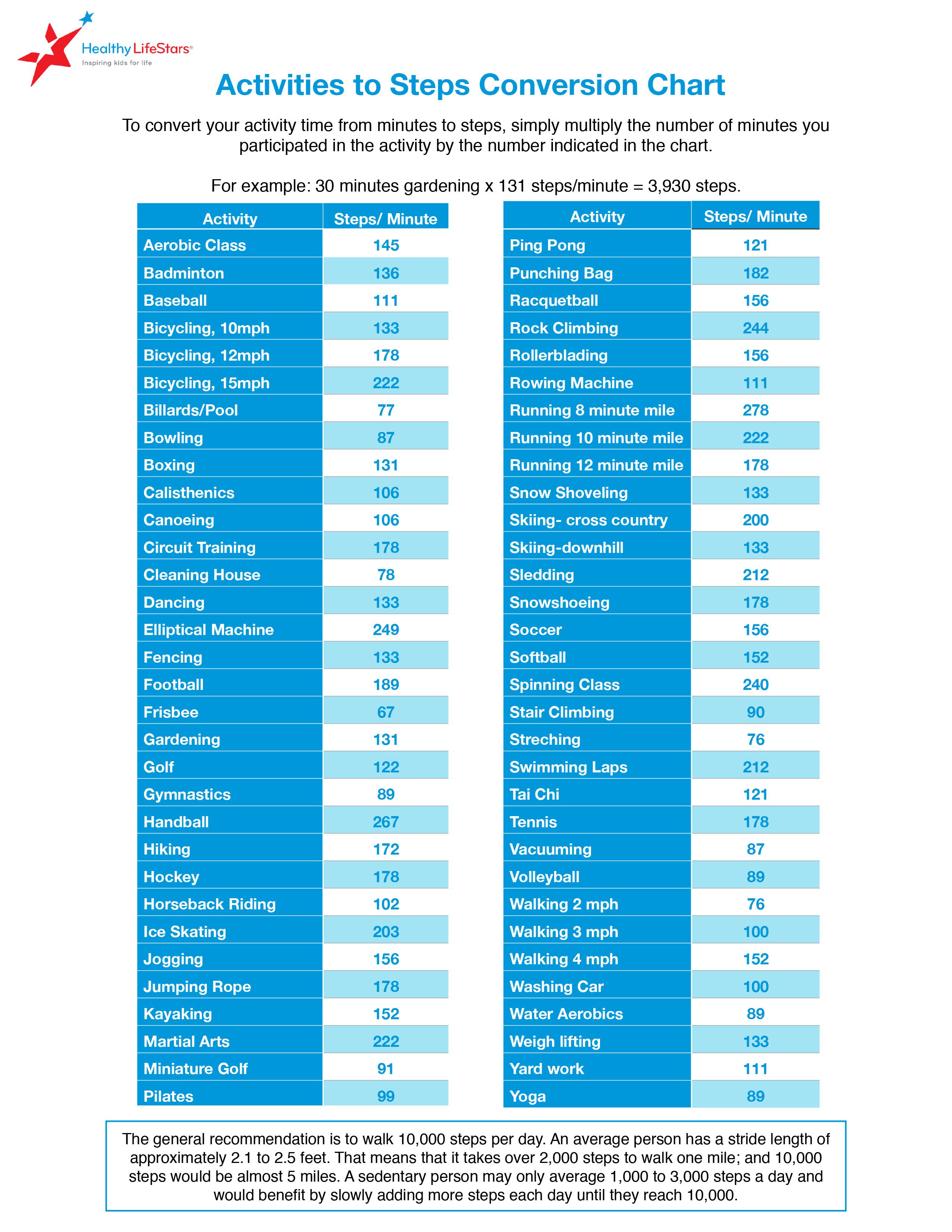 Donations
Cheryl Pia donated $300 to Cheryl Pia
Karen Scussel & Curtis Riffle donated $250 to Ruann Ernst
Jihl Kinsman donated $100
Russell and Trary Bishop donated $5,000 to Team Ru
Julie Tschida Brown donated $500 to Deb Kelly