Golf Marathon for Kids Play Free Program
The Kids Play Free Marathon at Concord Park Golf Course is a youth led initiative with a mission to help provide free golf to kids.
Your support provides access to the game of golf for all youth who visit Concord Park Golf Course
The vision of the TGF is to impact Tennessee youth and the state's disadvantaged through the game of golf. To implement this vision, the TGF paired with Scott Stallings to create the Kids Play Free program. Through this exciting program, we are determined to give the gift of golf to as many deserving youth as possible; to give them the opportunity to play and receive the gifts and life lessons the game has taught so many of us. This is your chance to join us in this mission.
How it Works
Step 1: Create your account on Pledge It
Step 2: Collect pledges per hole played or flat donations
Step 3: Play as many holes as you can for the month of June.

Prizes for Participating Marathoners
Junior golfers playing throughout the month of June will win prizes based on how much money they raise through their campaign. The prize levels are:
Level 1 ($100-$249): Kids Play Free Hat
Level 2 ($250-$499): One Dozen Golf Balls plus level 1 prize
Level 3 ($500-$999): Footjoy Golf Shoes plus levels 1 and 2 prizes
Level 4 ($1,000-$1,999): Kids Play Free Logo Golf Bag plus levels 1,2, and 3 prizes
Level 5 ($2,000+): Rangefinder, and all four level prizes
Grand Prize: Our top fundraiser will get to play a private round with PGA Tour Pro Scott Stallings!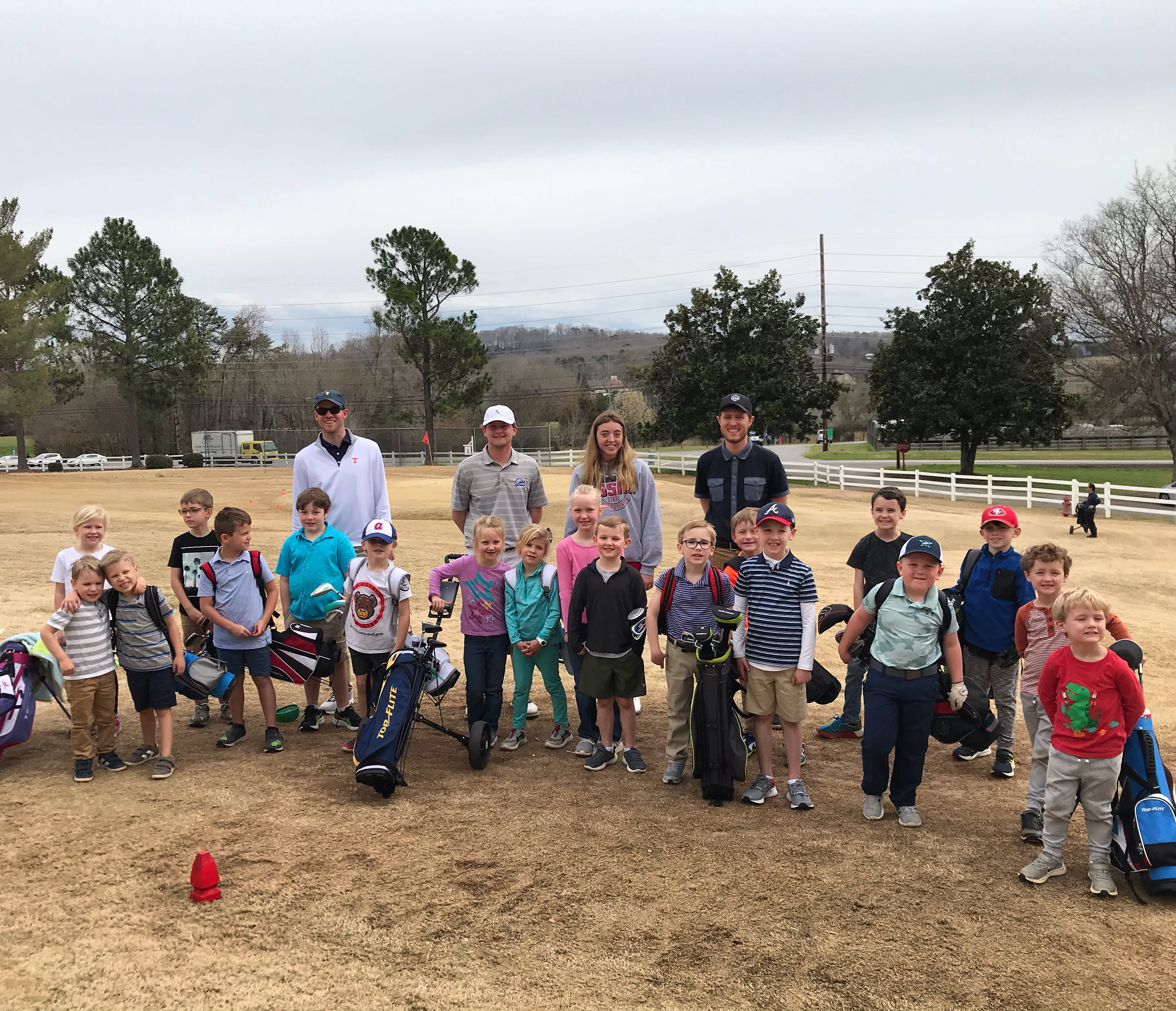 Growing the Game
Since its expansion in 2018, the Kids Play Free program has provided over 28,000 free rounds of golf to more than 3,000 junior golfers. In 2021 alone, over 6,000 KPF rounds were played at Concord Park! As the program rapidly grows, we need your help. This campaign is your chance to join us as we continue to provide unlimited, free golf to juniors who otherwise may have never had an opportunity to enjoy this great game.
Donations
Roger Phillips donated $50 to Monty Phillips
Jason Carter donated $50 to Hezekiah Fitzpatrick
Tracey Eppes donated $20 to Monty Phillips
Best of luck!
Derik Taltron donated $50 to Hezekiah Fitzpatrick
Shirley Dellinger donated $10 to Hezekiah Fitzpatrick