SWF Million Miles Walk
Help us spread awareness of Sturge-Weber syndrome by walking, running, or biking. Every miles gets us closer to a million miles collectively.
Lace-up your shoelaces because we are on a Journey to reach a Million Miles!
Join the Million Miles Walk to help The Sturge-Weber Foundation build a better world for those with Sturge-Weber syndrome and Port-Wine Birthmarks. For 35 years the SWF has been supporting patients and investing in research for this rare disease. This year we are walking to raise awareness and raise money for vital research.
Watch the video below to see this year's t-shirt design and shoelace tag. Don't forget to thank our sponsors.
Register in 4 Easy Steps:
Step 1:
Team Captains: Click 'Join' and then 'Create a Team'
Team Members: Click 'Join' and then 'Join a Team' to find your team
Going solo: Click 'Join' and then 'Fundraise on my Own'
Step 2:
Estimate how many miles you personally will be running, walking, and riding during the event. It doesn't have to be exact, and you can change your number at any time.
Step 3:
Option 1: Customize your page to tell us why you're participating and why it's important to you to help fundraise for us or use the default story that's already provided for you.
Step 4:
Click the "Share" button on your personal page to "Share via Email or text" to connect to friends & family and ask if they'll support your efforts by making a pledge per mile or donating a flat amount to your efforts to support us. You can also share on social media.
During the event: Log your activities on your personal page to share your progress with your supporters by clicking 'Updates' at the top of the page.
Don't forget to use these suggested hashtags:
#MillionMilesWalk #SWFMillionMiles #SWFMonthofAwareness #SWFWarrior #SWFWarriorMama #sturgewebersyndrome #sturgeweberfoundation
It is the Foundation's hope through the Million Miles Walk event to:
Raise funding for research

Team-building for our existing community of members

Raise awareness of this rare disease to the general public

Offer a healthy exercise opportunity for a cause

Grow our volunteer and donor potential
The SWF Million Miles Event begins May 23rd, 2022, and ends December 31, 2022, with a special walk at Grapevine, Texas's 2022 International Family Conference. SWF will announce special "Mile Marker" incentives during this event.
Create a Team, register as part of an existing team, or walk as an individual. It's all about the journey to a million miles.
Lace-up your shoelaces because we are on a Journey to reach a Million Miles!
For 35 years the Foundation strives to find answers, improve medical treatments and forge opportunities in research to combat this rare disease that affects only 2% of the population.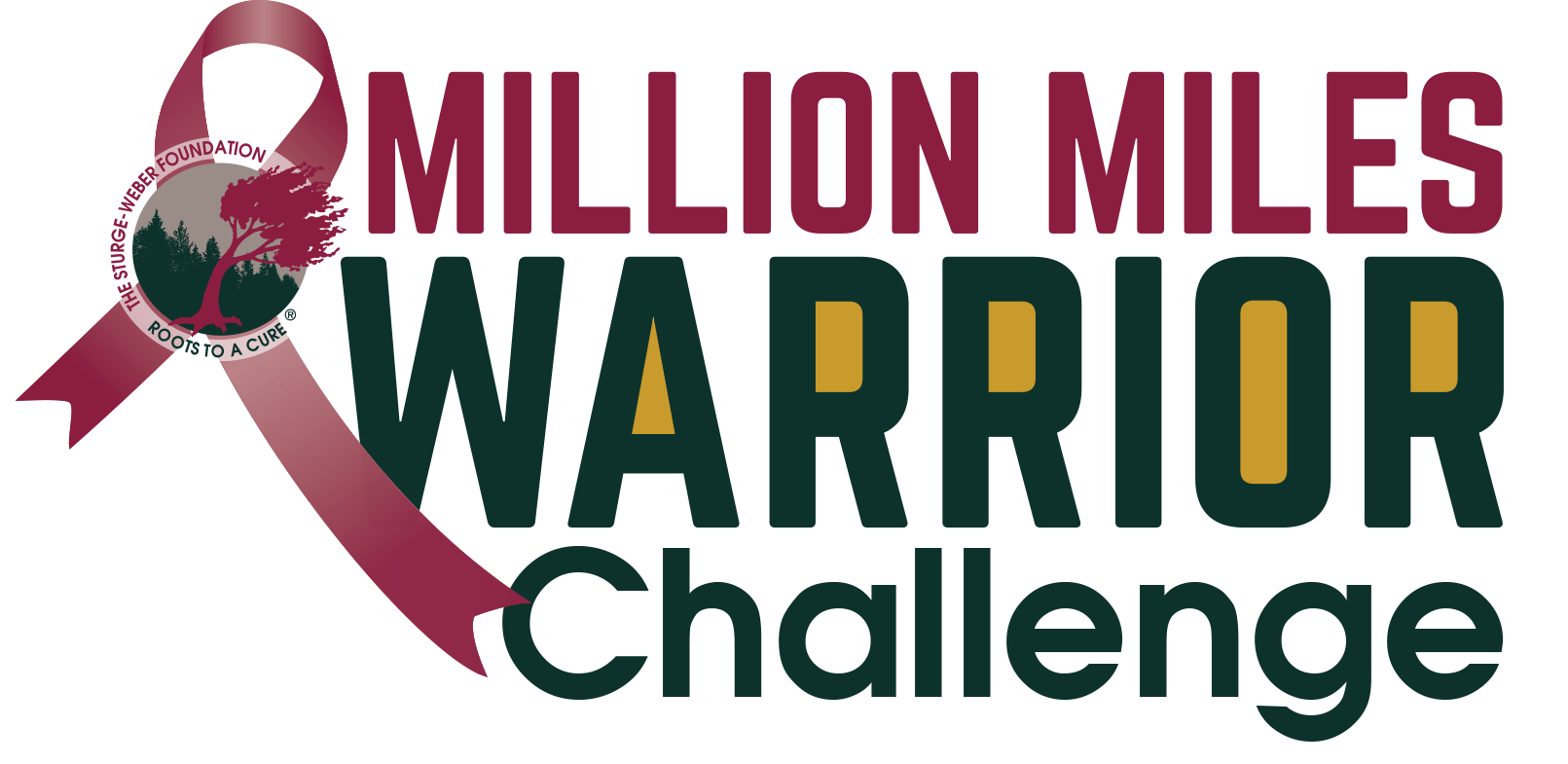 Become a Corporate Million Miles Warrior
Learn more about your organization joining us on this journey to a million miles! Download information here.
Recent Donations
Anonymous donated $30 to Kathy Robbins
Stew Love donated $200 to Stew Love
Melanie Medlin donated $50 to Melanie Medlin
Holly Swain donated $100 to Holly Swain
Margie Smith donated $50 to Holly Swain