Pedal for the Pantry
Join us on Sunday, August 27th for the 2023 Pedal for the Pantry!
Our Mission
I invite you to support the 2023 Pedal for the Pantry bike ride benefiting the Urbandale Food Pantry on August 27th, 2023. This is our fourth year hosting the event, and we have introduced some exciting new options for riders and sponsors this year. We hope 2023 will be our best year yet. The goal of Pedal for the Pantry is to help raise funding and awareness in support of our mission. The Urbandale Food Pantry strives to embody our mission of reaching out to our neighbors to provide food assistance with dignity and compassion.
Iowa is the country's second-largest agricultural state, yet 1 in 10 Iowans are faced with food insecurity. That translates to about a half-million people who do not have reliable access to a sufficient amount of healthy and affordable food. As a result of COVID-19, our community, individuals, and families are in need now more than ever. Please join us in supporting our mission by participating in the Pedal for the Pantry event in one of two ways – as a sponsor or as a participant. 
2023 Routes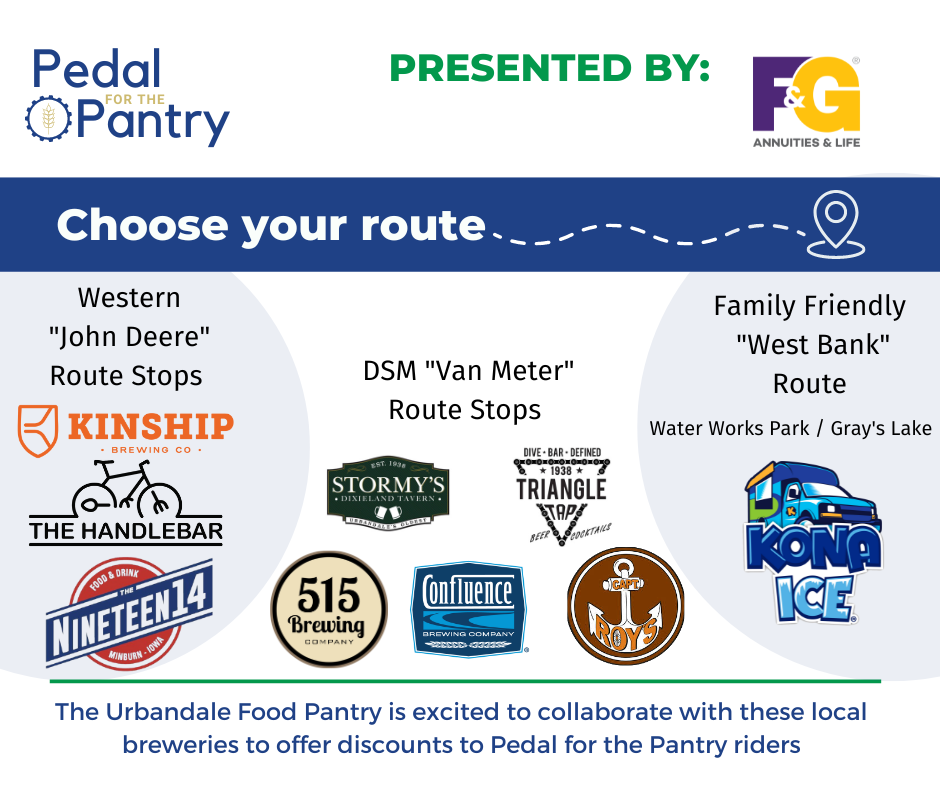 New In 2023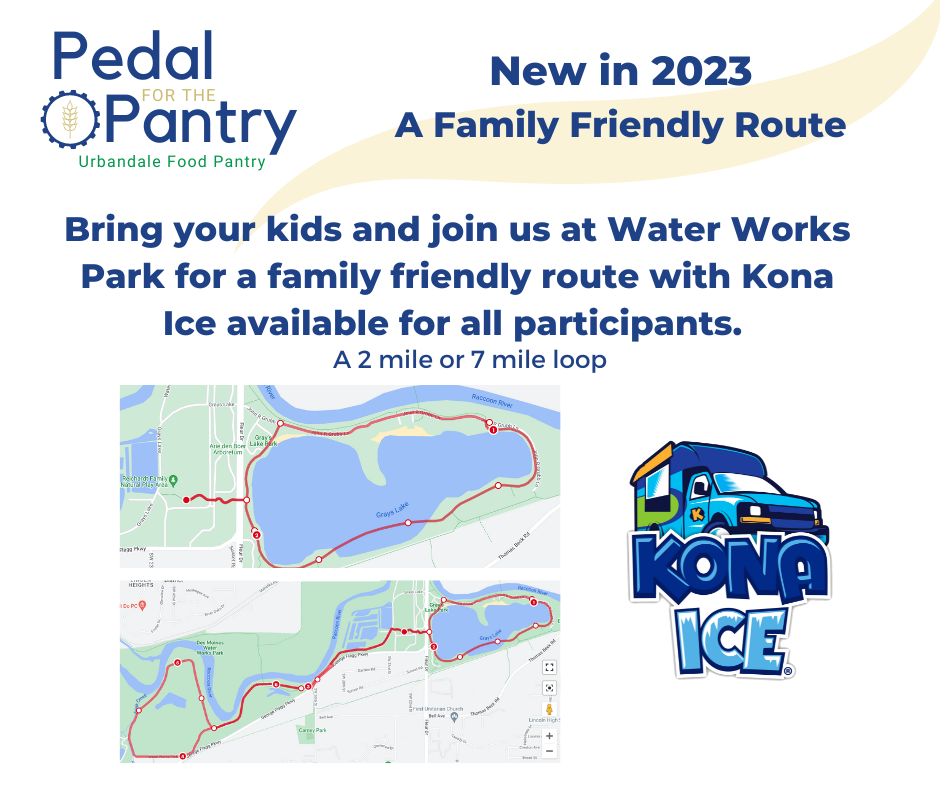 Want a Bike Jersey?
Raise $250 for the Urbandale Food Pantry prior to the event and receive this year's premier bike jersey.
Stay tuned for the 2023 design!