Challenge yourself while supporting a great cause....
Share Your Soles ~ Swallow Cliff Stair Stepper Challenge is the perfect challenge for you! Pick a window of time during September to complete stair loops. Share your participation with family/friends to pledge $$ toward your Challenge.
"We can't walk in their shoes, let them walk in ours."™
Share Your Soles has distributed over 5 million pairs of shoes to those in need in impoverished countries in the world for 22 years. Share Your Soles ~ Swallow Cliff Stair Stepper Challenge will support the continuation of this life-changing cause with your support. The Swallow Cliff Stairs were the old toboggan shoots back in the day. Now, the site attracts fitness buffs from all over to trek up the stairs then loop around to the return steps. The up side has 125 limestone stairs and the down case has 168, with landings in between. https://fpdcc.com/places/locations/swallow-cliff-woods/
What if every time you made a loop, you raised money for those in need of shoes? That's the idea.
Registration is $35 per person. Click the "Register" button above to sign up!
Here's how it works!
Step 1 👉 Click the "Register" button at the top of the page to sign up for the Share Your Soles ~ Swallow Cliff Stair Stepper Challenge. Select the location for your packet pick up - Running for Kicks (Palos Heights) or Fleet Feet Sports (Old Town).
Step 2 👉 Once your fundraising page is created, share with your networks! Supporters will click the "Pledge" button on this site, donating money on the fundraising page attached to your name, toward your completed loops. Post the personal fundraising link "Pledge It" provides on your social media accounts so donations can come in under your name. Be sure to tag #ShareYourSoles and give us a follow!
Step 3 👉 Packet Pick up at Running For Kicks or Fleet Feet from August 15-Sept 30. Check the R4K Palos Heights store and FF Old Town store for hours of operation. (For those who raise $250 or more, honorary medals will be available for pick up in October at the same location as your packet.)
Step 4 👉 Choose a specific window of time during the month of September to complete your personal challenge. Your Challenge must be completed in one time frame. We operate on the honor system – only you know how many loops you completed. You can guestimate your ability or minimize your limits, it's all up to you!
Step 5 👉 Be sure to input your loops on your "Pledge It" page once you complete them. Pledges from donors will be accepted throughout September and beyond, as needed.
Will you take a step towards change with us? With your support we are able to continue giving soles to those souls most in need. "Share your gifts with the world and in return the world will share it's gifts with you!"
Special THANKS to Our Sponsors!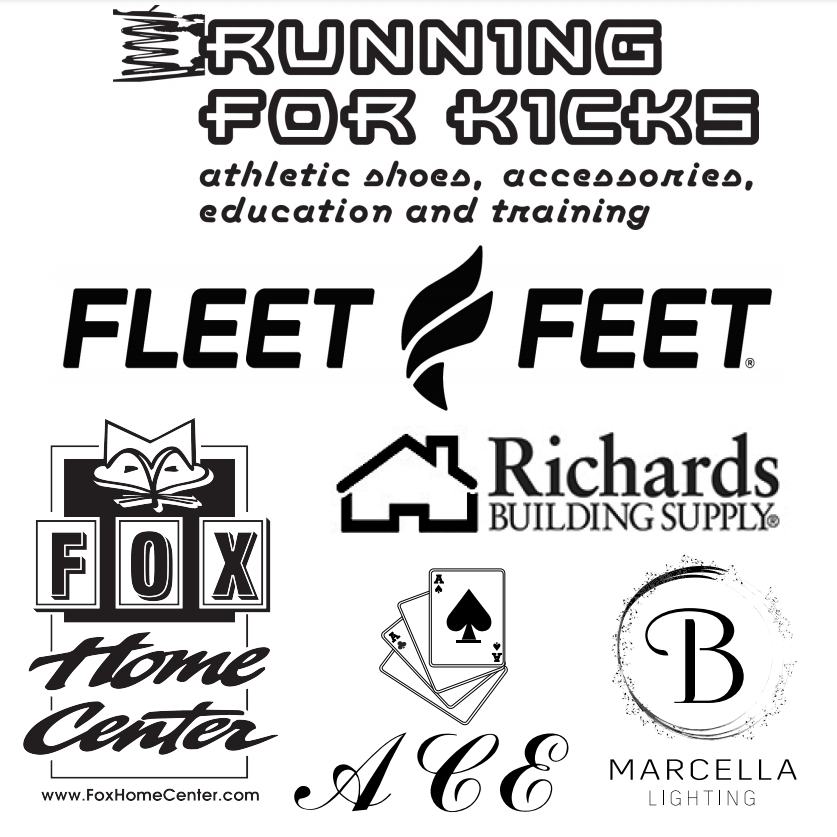 Location Details
Swallow Cliff Stairs are located at Route 83 and LaGrange Rd in Palos Park, Illinois.

Share Your Soles Foundation
Donations
Andrew Klebanow donated $100 to Mona Purdy
Terry Sullivan donated $100 to Mona Purdy
You Go Mona!
Mary DeLaLeurs donated $25 to Mona Purdy
Mike Krauser donated $100 to Mona Purdy
Blake berish donated $300 to Mona Purdy