Touches for C.H.A.N.G.E.
Get your daily touches in and help provide soccer equipment for youth players to take home at future C.H.A.N.G.E. clinics! #TouchesForChange
Support Local Youth Programs With Soccer Equipment
Thank you to everyone who helped and supported Touches for C.H.A.N.G.E. this year! At this time the fundraiser is now closed. Be sure to check out www.revolutionsoccer.net and follow Revolution social media accounts for future updates regarding Touches for C.H.A.N.G.E.!
In conjunction with Black History Month, the New England Revolution Charitable Foundation has launched an initiative to help support Boston Centers for Youth & Families by donating soccer equipment to children at future clinics. Through the Revolution's social justice platform, C.H.A.N.G.E., this fundraiser will also provide educational facts about local Black New England history. For each day of the fundraiser, participants will learn about a new Black historical fact and have a corresponding number of touches to do with a soccer ball. Fundraising participants can also share why they are committed to Touches for C.H.A.N.G.E.
Participate in the week-long fundraising from February 22 through February 27. Track your daily touches, learn about New England Black history, raise awareness surrounding social injustice, and help support future C.H.A.N.G.E. clinics!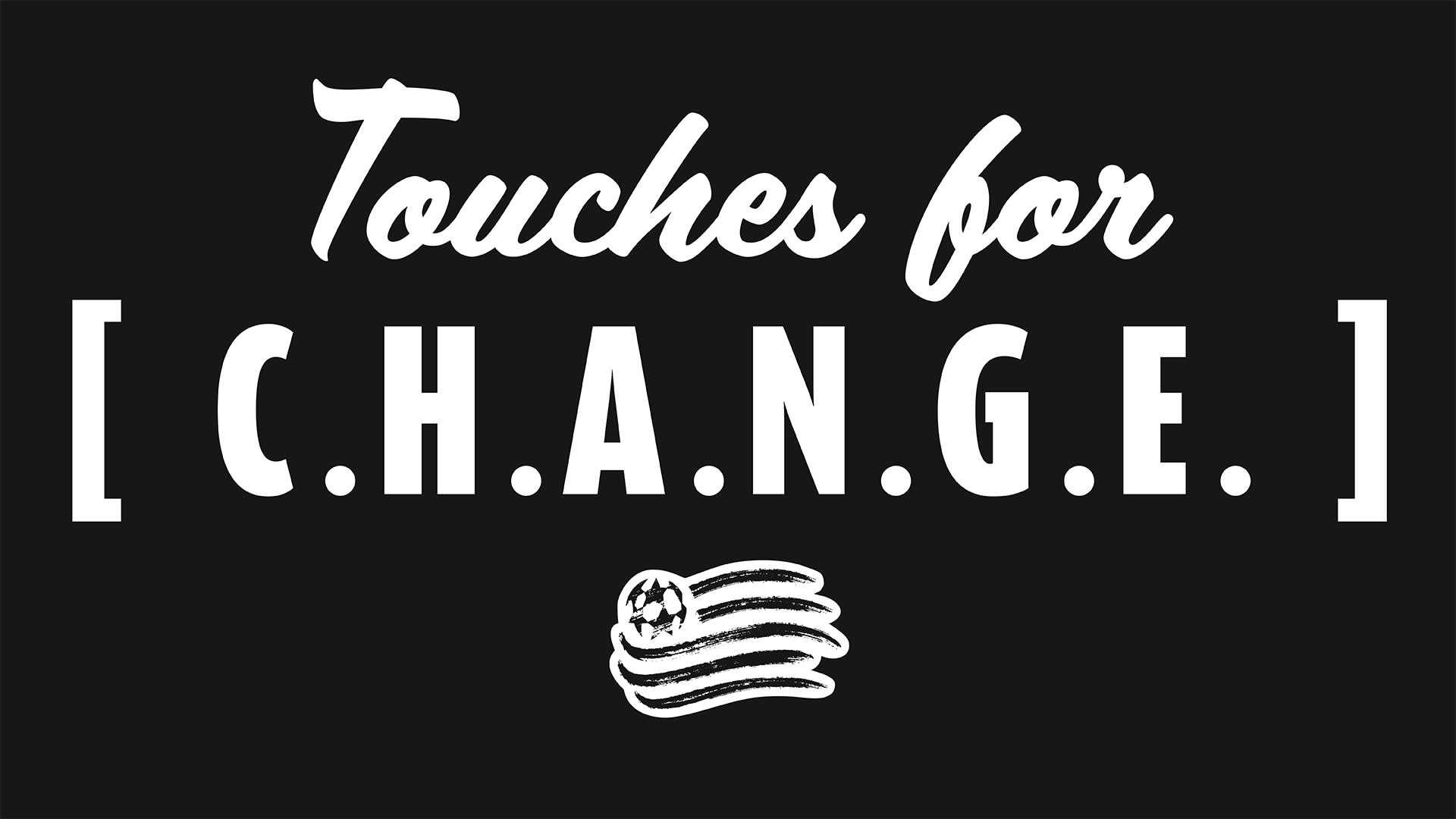 Don't forget to share and post on social media using #TouchesForChange
Donations can be made towards a specific piece of soccer equipment, or make a custom amount! Future clinic participants will receive either cones, goalkeeper gloves, and a soccer ball with the drawstring bag. Soccer goals will be donated directly to BCYF

Community Activity
Revolution Charitable Foundation donated $692
Congratulations on this amazing accomplishment!
Jeanne Li donated $25 to Alex Shion
Melissa Gooley donated $20 to Amanda Gooley
Patrick Mund donated $150
Anonymous donated $200 to Aoife Creighton