Easterseals Oregon Walk, Run & Roll Challenge for 2022
Together we can greatly improve the lives of those impacted by disability
$71,801Raised of $100,000
Help children, adults, veterans and seniors rise above the economic hardship, discrimination, isolation and severely-limited views our society often has on their abilities and potential in life.
Walk, Run & Roll is an annual event to create major support for Easterseals Oregon's life-changing programs for children and adults with disabilities and for seniors and veterans in need.
Our goal this year is to unite a minimum of 400 of our supporters worldwide to participate in this challenge (virtually throughout August or at the live event on August 27) to help us collectively raise $100,000 to support continued service to those in need across Oregon.
Together, we walk, run and roll to celebrate the extraordinary accomplishments of the people served by Easterseals Oregon and to raise much needed funds to provide programs, support and resources to more children, adults, seniors and veterans throughout Oregon.
Register today. Join us at the live event on Saturday, August 27, 2022 for our Walk, Run & Roll through the Oregon Zoo and After-Party/Awards Celebration -- or participate virtually anytime between now and August 27 by walking, running or rolling wherever you want. Every dollar donated makes a difference.
Why take action?
Because too many adults with disabilities live in poverty and without housing and food security simply because they have language, training, transportation or other barriers that prevent them from securing jobs and staying employed. Your generosity will change this.
Because too many veterans who are experiencing homelessness and who have asked for help in rebuilding their lives are left out of working with Easterseals Oregon to secure employment and a home. Your gifts will help more veterans gain the support to rebuild and restart their lives.
Because too many seniors are living in poverty and need help in re-entering the workforce so that they can afford housing, food and other basic human needs. Your gifts will help seniors survive and thrive.
Because too many children living with disabilities in Oregon are lonely and are left out of opportunities to attend summer camp where they can make life-long friends, life-long memories, experience the joy of being outdoors and have something to look forward to each year. Your gifts will give children and young adults with disabilities scholarships to attend Easterseals Oregon's Summer Camp and enjoy life-enhancing and life-changing experiences and connection.
Because your taking action will help build a much more inclusive, humane and productive society for us all.
Please watch this message from a mom
Join us on Saturday, August 27, 2022 for a 5K Fun Run, Walk & Roll that is also:
A collective opportunity to celebrate the accomplishments of children, families, adults and veterans impacted by disability and to raise $100,000 to serve even more of those in need.
A direct, tangible, fun and meaningful way for people of all ages and abilities to participate and to make an impact in building a more inclusive, equitable society for all.
The very special opportunity to walk, run or roll through the Oregon Zoo before it opens to the public.
An After-Party with great live music, a delicious hot breakfast, a fun Awards Presentation, a Live & Silent Auction and more.
LIVE-EVENT INCLUDES:
A private 5K Fun Walk, Run or Roll through the Oregon Zoo

(before it opens to the public)

Free All-day tickets to the Oregon Zoo

(valued at $24/adult and $19/child).

Free Starbucks Coffee & Hot Chocolate

Free Face Painting & Scavenger Hunt for Kids

(with Prizes!)

The After-Party

with a hot breakfast, mimosas, awards, a live & silent auction and live music from Left on Tenth -- a Portland based 6-piece Funk-Rock-Reggae Fusion Band that will get you dancing. A good time is totally guaranteed!

Listen here!
YOUR OPTIONS:
Register & Serve as a Team Captain (Create a Team)

Register & Join an existing Team

Register & Fundraise on your own

Register for the live event (with no fundraising).

Register to participate virtually

Make a donation to support a fundraiser or team or this challenge as a whole
EVENT-DAY SCHEDULE:
7:00 am

– Registration Opens (just inside Oregon Zoo entrance)

7:30 am

– 5K Fun Run Starts

8:00 am

– Walk & Roll Starts

9:00 am

– After Party/Breakfast/Live Music/Awards Presentation/Auction

12:00 pm

– Our event ends; you and your guests are free to enjoy the Oregon Zoo for the rest of the day!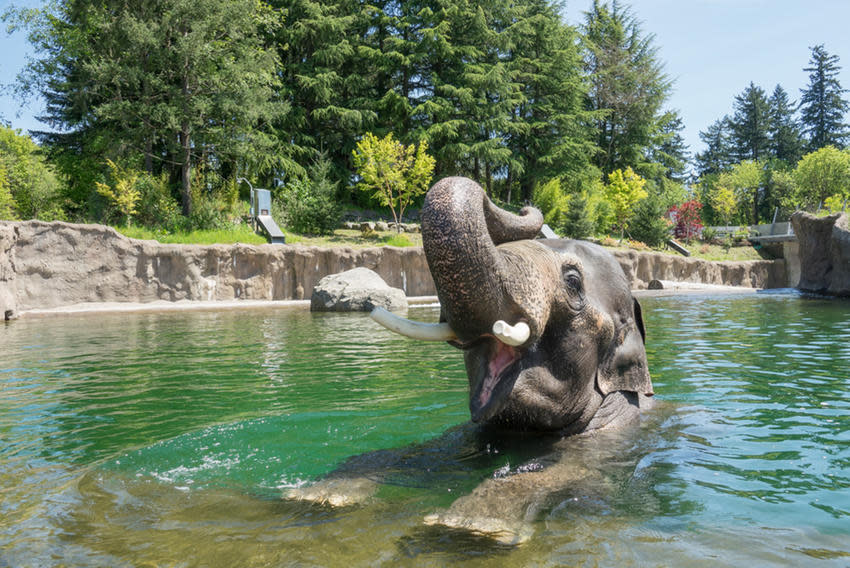 Every Dollar Makes a Difference
To Veterans
Give those who have served in the U.S. military the opportunity to restart their lives. Your gift will help give a veteran living on the streets or in a car – or a veteran at imminent risk of becoming homeless – an apartment for at least six months and guided professional support in securing and retaining employment. Every $250 raised provides critically needed but unfunded supplies and services to a newly-housed and/or newly-employed veteran, and sets them firmly on a whole new path in life.
Pure Gratitude to All Who Give, Including These Outstanding Sponsors
These companies and organizations stepped forward early on to show their support and to help make this the best possible experience for you, and to raise vital funds for Easterseals Oregon.
Please join us in recognizing their outstanding leadership, generosity and dedication to improving the lives and futures of so many children and adults, veterans and seniors in need across Oregon.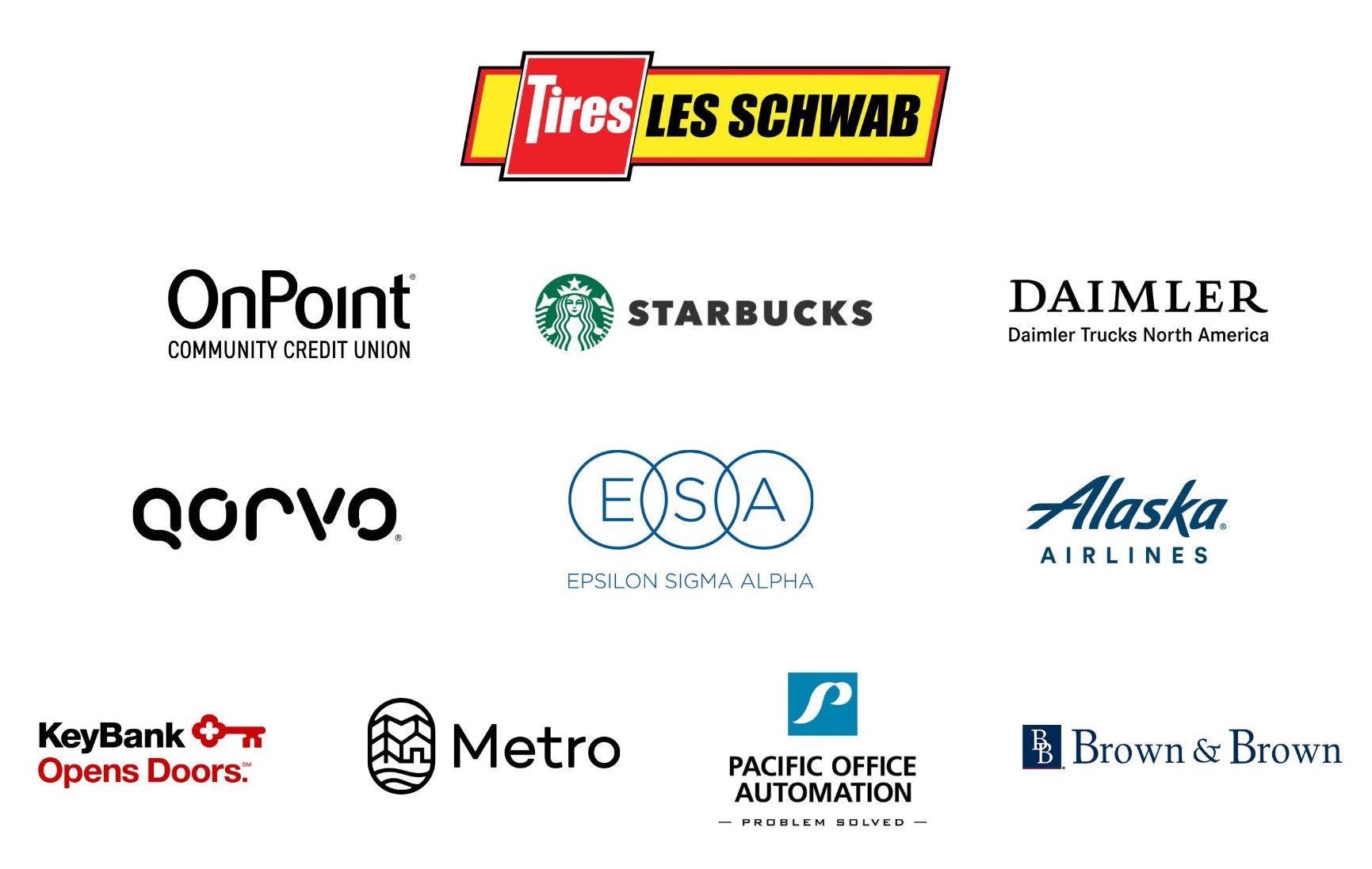 Special Thanks to

Donations
Lynda Olsen donated $25 to Jeff Ruby
Thank you for donating your time and energy to a great cause! 💙🙏
Pamela Hanousek donated $25 to Pamela Hanousek
Diana Ash donated $100 to Diana Ash
Daniel Sudakin donated $25 to Jeff Ruby
Beverly Hansen donated $50