The WeRunWithYou 49 Challenge
Come train with us over the next 49 days in support of WeRunWithYou's mission to improve the lives of brain aneurysm survivors.
September - National Brain Aneurysm Awareness Month
Help us raise awareness for Brain Aneurysm in the month of September by using your miles to make a difference.
This September, in honor of National Brain Aneurysm Awareness Month, WeRunWithYou challenges you to support our mission by completing the swim-bike-run challenge over the course of 49 days. Be part of The WRWY 49 Challenge and make your miles count by getting sponsors to support each mile you complete towards your goal. Your contribution will help support our efforts to improve public knowledge, acute and chronic care as well as post-recovery support for patients suffering from cerebrovascular disease.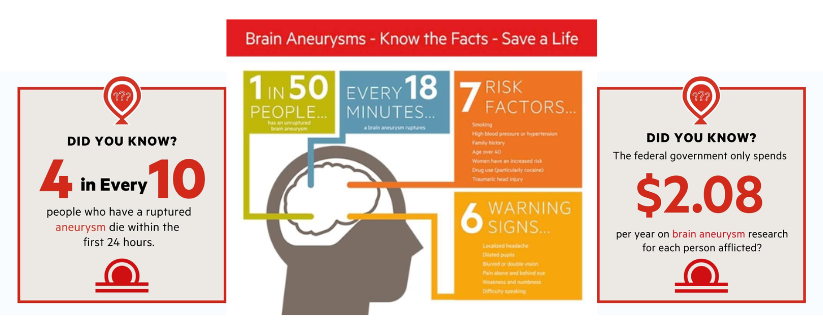 How it works
Train with us and swim-bike-run over the course of 49 days leading up to Ironman California. Be part of the fun and help us get to the finish line in Sacramento, CA on Sunday, October 22.
Click "Join the Challenge" at the top of the page

On September 7th, I will be celebrating 🥳 the start of another trip around the sun. But unlike most years of biking or running my age, this year I will swim 4900yd, bike 49 miles, and run 49km in 7 DAYS. But all participants will have 49 days, leading up to October 22, to complete this challenge.

You can even create a RELAY TEAM!

**If a swim-bike-run is not your thing, feel free to create your own. This is an opportunity for you to challenge yourself and make your goal come to fruition! Set up a plan, believe in yourself, and GO FOR IT.**

Feel free to contact us if you need help with a plan.

Reach out to friends and family to ask if they'll support your efforts by donating to you! They can make a pledge per mile or donate a flat amount to your efforts.

Log your miles during your 49-day window by clicking "Updates" at the top of the page.

Keep an eye on the leaderboards to see how your friends and competitors are doing!
About WeRunWithYou
WeRunWithYou is a non-profit organization founded by Kathy Nguyen and her husband, Rob Alvarez, to support brain aneurysm survivors. A brain aneurysm ruptures every 18 minutes and most show no prior symptoms. Approximately 50% of patients who suffer a ruptured brain aneurysm die before reaching a hospital. The statistics show that 1 in 50 people have an unruptured aneurysm. Kathy was one in 50 and on March 8th, 2015 she suffered a rupture. This experience motivated Kathy to start #RunLAwithKathy and WeRunWithYou. Our mission: to help brain aneurysm survivors return to doing what they love best through spreading awareness and inspiration, and fundraising for brain aneurysm research.