Women Build 2023
March 8 - March 11, 2023 in Deer Park, WA
Women Build is a Habitat for Humanity-Spokane event that focuses on women empowering women for gender equity in housing. By directly addressing the housing crisis we can transform lives through safe and decent homes in Spokane County.
Kicking off on International Women's Day, this four-day building event in Deer Park is a hands-on opportunity to truly dig into the building process, and partner alongside the hardworking individuals in our Homeownership Program. The only thing you need is a desire to help modest-income families on their homeownership journey — no experience necessary! Forging gender equity isn't limited to just women, and ALL are welcome. Habitat is excited to meet you at the job site to make real contributions for the women in our community as we build one another up and build affordable homes!
Women Build Volunteer Shifts Available
AM SHIFTS:
8:30 am - 12:00 pm

PM SHIFTS:
12:30 pm - 4:30 pm
March 8th: AM - sold out | PM - sold out
March 9th: AM - 1 available| PM - 5 available
March 10th: AM - cancelled
March 11th: AM - sold out | PM - 1 available
***Counts are updated daily. Please contact volunteer@habitat-spokane.org if you are coordinating a group or need to inquire about additional availability.
Thank you, 2023 Women Build Sponsors!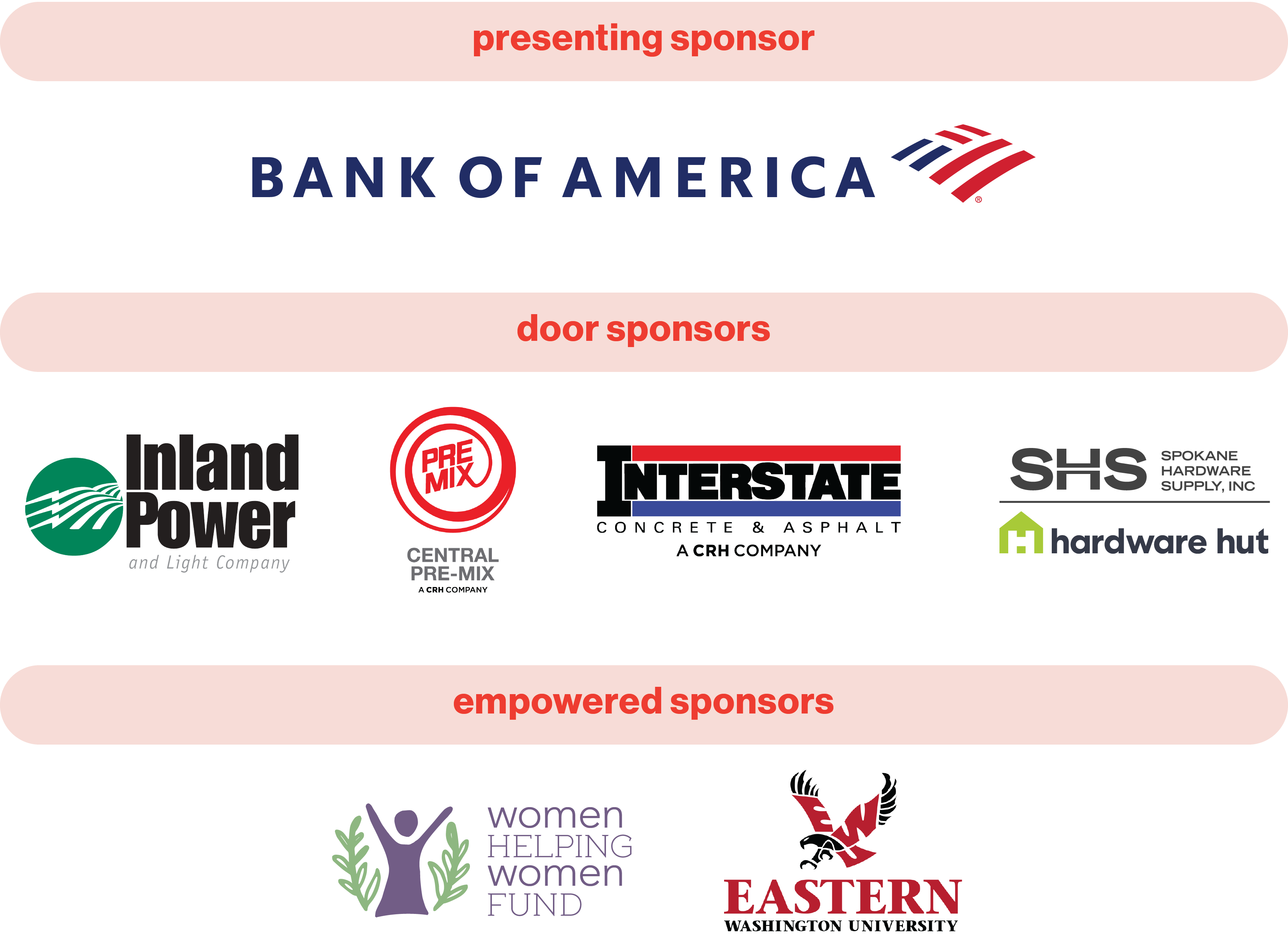 How it Works
STEP 1 - Register to become a fundraiser
The minimum fundraising requirement to come out to the job site is only $50 per person! You can create a team of fundraisers or have your own page. (There will be perks for those who fundraise more than the minimum!)
STEP 2 - Check your Email
After you register, you'll get an email with a link to sign up for your shift through our Volunteer Hub. You'll be able to select the day and time you want to come out. 
STEP 3 - FUNDRAISE!
While the minimum is only $50, we encourage everyone to raise as much as possible! You'll get your own personal fundraising page to share on social media and through email. Engage your family, friends, and co-workers to donate to the cause! 
*TIP: EMAIL and personalization is still the most effective way to fundraise.
Donations
Anonymous donated $25 to Cody Kae
I hope you all have a great time!
Anonymous donated $20 to Rachel Ayres
Cyndee Wood donated $150 to Cyndee Wood
Homebridge Financial donated $50 to TANYA STARKEL