Nature Unplugged: Hike-A-Thon 2023
Let's break free from the clutches of technology overuse, reconnect with nature and hike for wellness in the digital age.
Hike for wellness in the digital age.
Today's digital age is stressful and we're seeing higher instances of anxiety, isolation, depression, suicide and obesity than ever before. Let's rise above the digital noise and get back to what's truly important. Connecting with each other, connecting with nature and engaging with the world around us.
Why We Hike
This event has a dual purpose: to help you experience nature unplugged and to raise funds to support organizations and communities in need. It's a win win! Together we can bring the same awareness, urgency and advocacy to preventive mental health solutions as we do crisis intervention.
Experience Nature Unplugged is a 501(c)(3) nonprofit organization that provides education and training to community leaders to provide preventative mental health solutions that inspire wellness in the digital age. Since 2012, their work has focused on addressing the declining mental health of tweens, teens and young adults in a digitally saturated, nature-deficient society. Learn more by visiting their website.
How the Funds Are Used
100% of the net proceeds go to the Nature Unplugged scholarships and subsidy program to provide services for organizations and communities in need:
About the Event
Hike with us from October 1 - 31, 2023:
During this month-long event you can hike from wherever you are! This event is all about getting out and logging miles on the trail, in a local park or even around your neighborhood. If you're outside, and getting around on your feet, it counts!
This peer-to-peer fundraising event lets you, and others, raise money based on the number of miles you walk/hike/run during the month! You can pledge a dollar amount per mile for yourself, a friend, or a team.
If you just want to hike, don't worry! Registration is free and there is no obligation to fundraise. And the best news yet? Our generous sponsors will donate $1 for every 1 mile hiked and logged by our registered hikers.
In partnership with our Title Sponsor, Fjällräven, our 2023 Hike-A-Thon will span 38 cities across the US and Canada—Including in-person hikes and a curated hike list for each city.
Not near a participating city? No problem! You can join the hike from wherever you are. Find A Hike!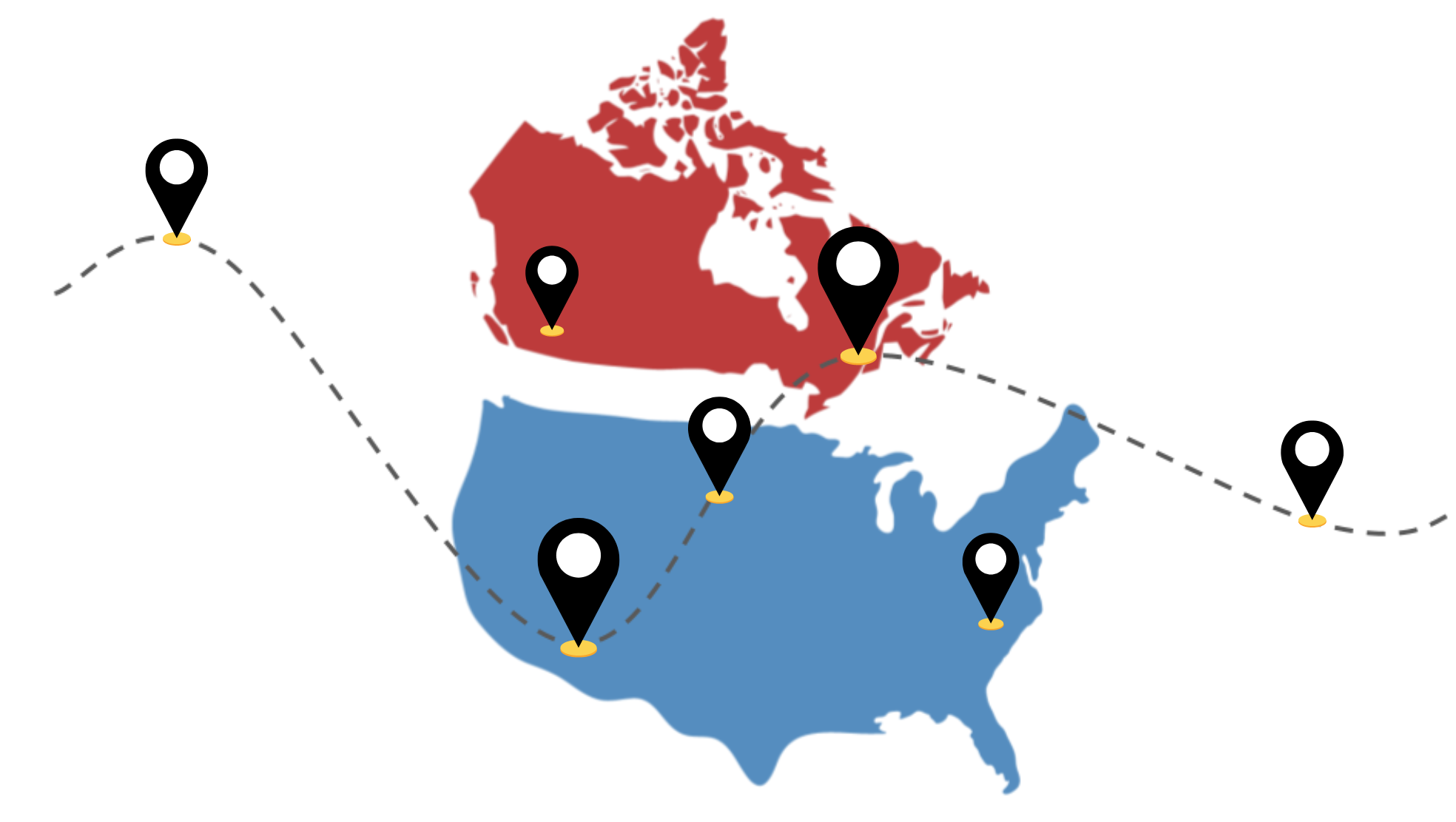 Here's How It Works:
Register beginning September 1st.
Click the "Join" button and sign-up as an individual or as part of a team.

Select your city and receive local hike information and details.

If your city is not participating, join our global community team!

Set your fundraising goals and ask friends, family, and co-workers to join your team or support you.

Looking for more information? Watch our video tutorial on how to register (below)!
Between October 1 - October 31, get hiking!
Join the kick-off hike, check-out the recommended hike list for your area, OR, hike wherever and whenever you want!
Prizes & Hiking Incentives
Get excited about this year's hiker incentives!
Hit these mile thresholds and earn some Fjallraven gear. All registered hikers are eligible.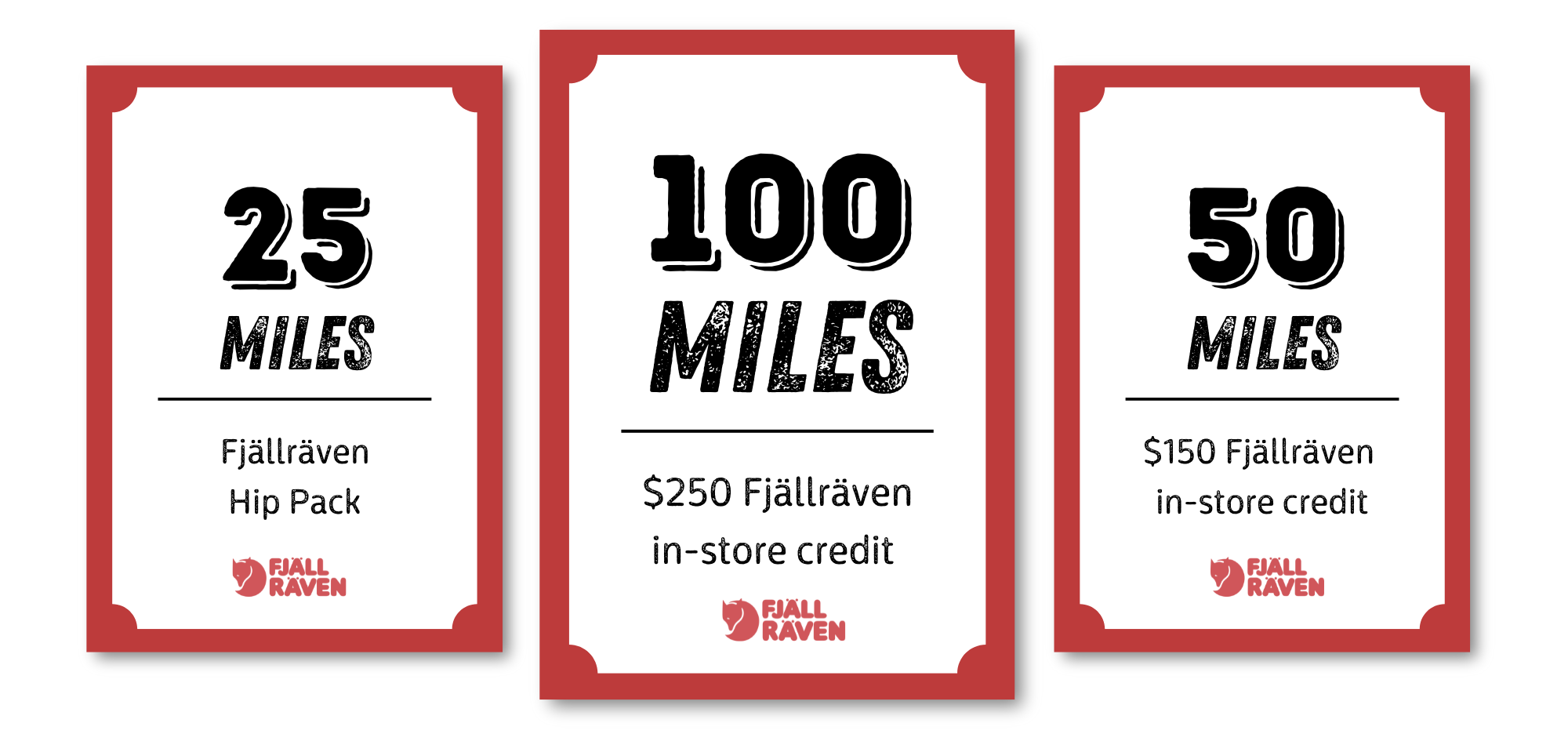 Important Note: Miles must be logged through a tracking app and posted to your profile to qualify for all miles based prizes. Prizes will be awarded in early November. Check out our "Log Your Miles" video tutorial for more information. Prizes must be redeemed in the USA and Canada.
Find A Hike
Let's get outside together! This October, you'll have lots of hiking options and ways to get involved!
Participating cities will host a guided kick-off hike in the morning on Sunday, October 1, 2023. Hikers will also have access to a curated list of 5 local hikes in each participating city. AND, all registered hikers, regardless of city participation, will receive 3 months of AllTrails+ for free to easily find and explore local hikes.