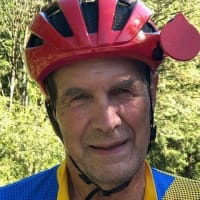 Fundraiser Profile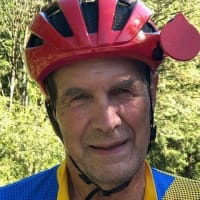 Join me to support kids with cancer
Hi all – After a hectic first 6 months of 2021, Denise and I made the move! We sold our family home and moved a mile away. Our new address is 13192 SW Menlor Lane, Tigard, OR 97223.
With some of that chaos behind us, I now have the time to focus on riding/fundraising for Candlelighters for Children with Cancer (https://candlelightersoregon.org/). This year I am committing to 500 miles of cycling in the name of my honored child Elio and my amazing daughter Jill. Elio is pictured here. He is battling a bone tumor called Ewing's Sarcoma. Elio is 12-years old, has two dogs and a pet gecko, and relies on the strength of his mom to get him through the tough times. I hope to meet Elio at our ride-out and celebration with our honored children and families the 28th of this month. Truly, Elio and all children who share his journey are my heroes!!
Our Ride-For-A-Child team is planning to not only train this year, but participate in the 3-day Cycle Oregon event planned for September in Tygh Valley. Denise has been pretty understanding, giving me my kitchen pass on our wedding anniversary for the past 20 years, which typically falls right in the middle of Cycle Oregon. This year, however, we are celebrating our 40th, so I am going to miss the Cycle Oregon weekend event.
I hold the support Candlelighters provides to children and families dear to my heart. I have seen the impact of their services and programs on families struggling to care for a child diagnosed with cancer. I ask you to share that compassion. With your help, Elio and I hope to raise $8,000 to support the mission of Candlelighters. If you are in a position to help with a gift this year, please consider enriching the life of a child battling cancer by supporting Elio and me. Regardless of the size of the gift, every dollar raised is so appreciated.
Gratefully – Dick
Contributions
84
Bill Whitford donated $1,865
Patrick Howard donated $500
Judy Bobosky donated $1,000
Mascord Family Trust donated $500
About Candlelighters
From diagnosis through treatment and beyond, Candlelighters provide programs that meet the needs of the whole family facing childhood cancer. Your support provides:
$25: Fills the gas tank so families can get their child to the hospital for essential cancer treatment.

$50: Fills a grocery bag of a family who may have had to leave a job to care for their child

$100: Helps a family of four get essential food for several days or gas for several trips to the hospital for required treatments.

$250: Fills the hospital pantry for one week, while families are in the hospital with their child who is receiving cancer treatment.