Based on 4 kilometers each worth $75
Pamela Kinga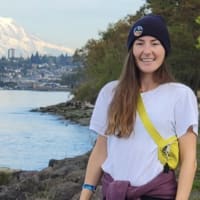 Fundraiser Profile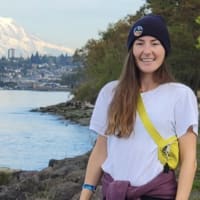 My Mission
Hello. I'm a co-founder and one of three Directors of the Big Effort Foundation and the Big Effort Swim at Christina Lake. I started swimming in 2019 in preparation for triathlon, and the experience changed my life forever. Now I'm passionate about open water and wild swimming, endurance events, and philanthropy! In fact, I'm making it a life goal to continue getting better and making a bigger impact helping our communities and environment. Join me!
Contributions
5
Spencer Spencer Morris donated $100
You're amazing!!
Ruchi Patel donated $10
Good luck!! Great cause
Kamil Yilanci donated $40
Brendon Sattich donated $50
Dorota Gill donated $100
To an incredible Pamela! Swim girl, swim!!!