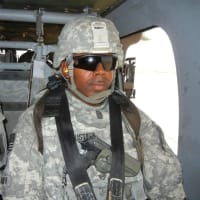 Fundraiser Profile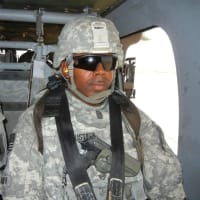 Support our ride through Central Park
As a retired US Army Command Sergeant Major, and descendant of West Point detachment 9th & 10th Calvary Buffalo Soldier,( The Late Sergeant First Class Leon Tatum); I know how much of an impact horses can have on a person's life.
It is for that reason that I'm representing the Buffalo Soldiers Association of West Point, and joining with GallopNYC, New York City's premiere therapeutic riding facility to make a positive difference in the lives of people with disabilities. I want to bring awareness to Veteran suicide, along with other issues; and to raise funds to help support the horses and the riders at GallopNYC.
On May 22, 2022 I'll be riding along with GallopNYC and their incredible riders as they Promenade in grand style through the Manhattan Central Park on the bridle path for all to see.
My ambitious goal is to raise $20,000 to fully sponsor 12 Veterans with therapeutic services scholarship for one year. This will also include care of the horses and cost of instructors. I need your help to reach this goal.
I've also selected four amazing people to highlight their stories of "Resilience " and to invite them to join me in supporting this Promenade through Central Park in honor of their loved one or their own service to our Nation. First one is a West Point graduate who was a phenomenal track and field athlete while a cadet at the Academy, she will ride in honor of her beloved brother. The next two are resilient Purple Heart recipients that survived horrific IED attacks in Iraq and Afghanistan, and the fourth person is an inspirational Gold Star Mother, who tragically lost her active duty Army son after he served two tours in Afghanistan and she will ride to keep his legacy alive.
We also honor a man of great sacrifice and preserverance, and will ride in remembrance of the third African American Graduate of West Point in 1889, recently posthumously promoted Brigadier General Charles Young. I need you on the team to make this dream come true. Thank you in advance for your generous donation. Your kindness will enable Veterans and others with trauma or disabilities to experience the power that horses have to help humans heal. Please support our highlighted heroes by clicking the donate button and giving to my page. Every dollar counts and 100% goes to GallopNYC ! Thank you so much and God Bless our Troops...HOOAH!
What your support means to GallopNYC's riders
Everyday, GallopNYC provides life changing therapeutic riding lessons to New Yorkers, especially those that might not be able to afford lessons.
These lessons are more than just pony rides. Riders learn patience with themselves and their horse. They gain fine and gross motor skills, balance, coordination, core strength, dexterity, and how to better control where their body is in space.
Every moment with a horse builds skills and impacts the rider's life.