Get to the Polls Maryland
Get to the Polls, Get Out the Vote. Celebrate the 102nd anniversary of the 19th Amendment with LWVMD while raising awareness for voter education.
Protect Democracy through Empowering Voters
Thank you for joining us as we Get to the Polls Maryland! #GettothePollsMD
This fall, October 1st through November 8th, we're asking everyone to Protect Democracy and Empower Voters by Getting to the Polls! Join us as participants and get pledges for your miles, donate to your friends for the miles they travel, or simply give to the cause and celebrate the 102nd anniversary of the 19th Amendment with us. Every dollar raised will go directly to helping the League of Women Voters of Maryland's efforts to educate Voters and get out the most reliable nonpartisan candidate information possible.
Everyday more and more voters feel overwhelmed by not only misinformation, but lack of real unbiased nonpartisan information they can trust. Our democracy relies on every voter being able to make informed choices, choices that can only be made if they have access to this information and trust its source.
The League of Women Voters of Maryland has a 100-year reputation that stands on the principles of Empowering Voters, Protecting Democracy. Our focus has been to do this through invaluable tools such as Vote411 and our Voter's Guides. However, as we have learned, we can do more to the spread the word about these tools.
With your support the League will continue to combat disinformation, register voters, and educate residents about elections. Voters who know us take advantage of and express appreciation for what we do. 418,000 Maryland residents received the Voters' Guide or viewed candidate information on VOTE411.org before the primary election. We can do better, but we need to have the resources to get out the word. With the funds we raise we hope rural counties and our cities will have the resources they need to get the Guides into every voter's hands. Your support allows us to continue the sacred mission of Making Democracy Work.
You Make Voting Accessible
Become a Participant!
Join Us Today!
Here are the Details:
Join: Up top, on this page, you'll see a 'Join' button. When you click that you can sign up as a participant. If you would like to join as a Team you can form one or you can join one that was already made.
Who: Anyone who believes in LWVMD's mission of Empowering Voters, Protecting Democracy! If you want to be certain that voters will continue to have access to information nonpartisan candidate information and voter services this is for you! Or if you just want to do something fun while you log some miles! You do not have to be a League member to participate in Get to the Polls MD.
When: In the month of September you'll gain pledges. Ask your friends, family, co-workers, and anyone you want to pledge to your miles. Then in October, you'll start logging your miles! From October 1st to November 8th you'll log however many miles you travel so others know. Watch the leaderboard to see who's winning!
Where: Anywhere you want! Could be around your neighborhood, Maryland's wonderful State Parks, or even from your stationary bike in the comfort of your home.
How: So how can you log miles? There are many options they may not all be listed here!
Walk

Run

Bike

Wheelchair

Rollator/Walker

Skateboard/Scooter
Send: While you're out getting your miles, make sure you snap a picture and send it to get2thepolls@lwvmd.org. You could be featured on the League's social media showing others how you #gettothepollsMD
You Can Support the Voters of Maryland
Every Dollar Counts
At the League of Women Voters of Maryland, every dollar donated counts. On this page, you can learn about some of our initiatives from interns to Voter's Guides to Voter Education. Every dollar donated from our members, community, and people who care about protecting democracy just like you goes toward a program that will serve the Marylander voter. Thank you!
Your Donation to LWVMD is Fully Tax Deductible!
Your support goes directly to the League's work to protect and defend our democracy. Together we can ensure our elections are free, fair, and accessible, protect our environment, and reduce the influence of money in our elections.
Your Guide. Your Candidates.
In an age of rampant disinformation voters need reliable trustworthy resources in order to make the most informed decisions possible when voting.
Eyes on the Prize!
Watch the Leaderboard!
Those who come in first on 'Top Funds Raised' for their category (walk, run, bike) will win the first-place prize! Check back often; it could be you!
The League of Women Voters of Maryland would like to thank Charm City Run for its generous donation of two $25 gift cards.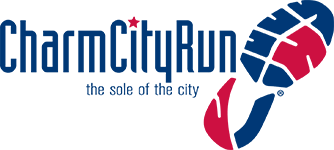 Empower Voters, Protect Democracy
The League of Women Voters, a nonpartisan organization, encourages informed and active participation in government, works to increase understanding of major public policy issues, and influences public policy through voter education. 
The League of Women Voters is dedicated to providing well-researched and unbiased information so that all voters may become better informed.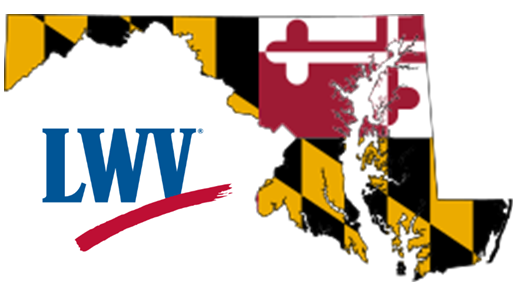 Donations
Anonymous donated $25 to Voter Rights Activist
Anonymous donated $768 to Eight Paws for the Cause
Anonymous donated $50 to Nikki Tyree
Janette Tyree donated $100 to Nikki Tyree
Proud of you Nikki!