Maryland Trek with Justin Berk
329 Miles in 7 Days For Just In Power Kids
$126,310Raised of $140,000
About the Maryland Trek
The Maryland Trek began in 2014. This is a 7 day, 329 mile Hike and Bike combo starting at 3,000 on the summit of Wisp, crossing through the suburbs of Baltimore, Annapolis and The Chesapeake Bay, then culminating on the beach of our Eastern Shore at the inlet of Ocean City.
During this extreme event, we honor one kid each day in cancer treatment and tell their story while carrying their photo with us. Our team will hike 27 miles almost every day, more than marathon distance, and then spend another 14+ miles on our bikes traversing all kinds of topography and terrain. Two of the days we bike 50+ miles. We liken this to the challenges that children endure while going through their cancer treatments. That is what makes this event so special, the very real strength and persistence that is required to complete this journey.
When physically possible, the kids and families meet up with us along the route.
We also include anther event during our Day 5 called Kids Trek Too. For 2 miles on the B&A Trail between Baltimore and Annapolis we invite families to join our team for a celebration.
Kids To Be Honored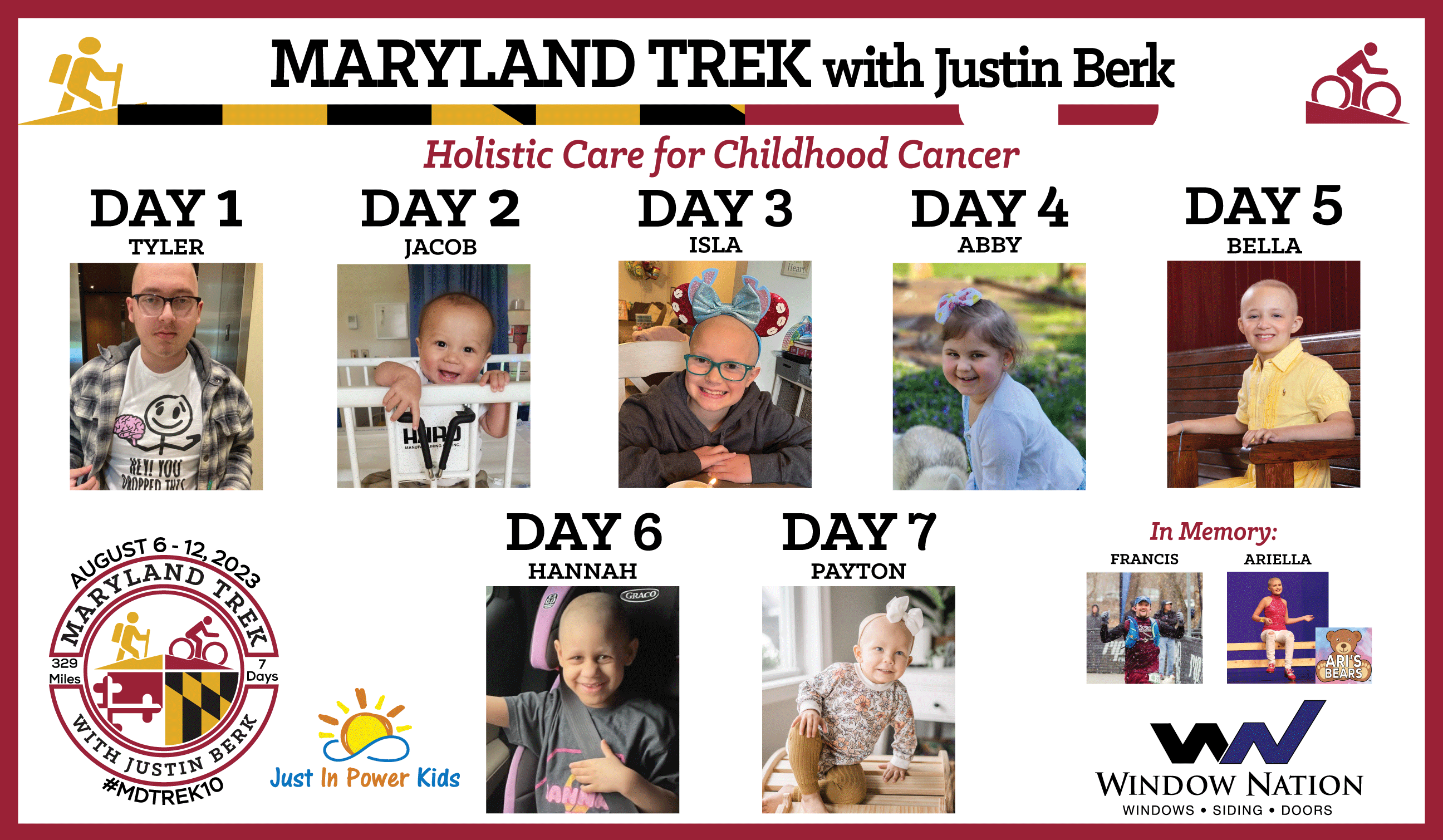 Map & Daily Details
329 miles in 7 Days; 41 + miles each day! Combination of Hiking 27 miles + cycling.  Days 4 and 7 are almost all cycling. 
We begin on the summit of Wisp Ski Resort at 3,000 Ft elevation. We end at the beach in Ocean City.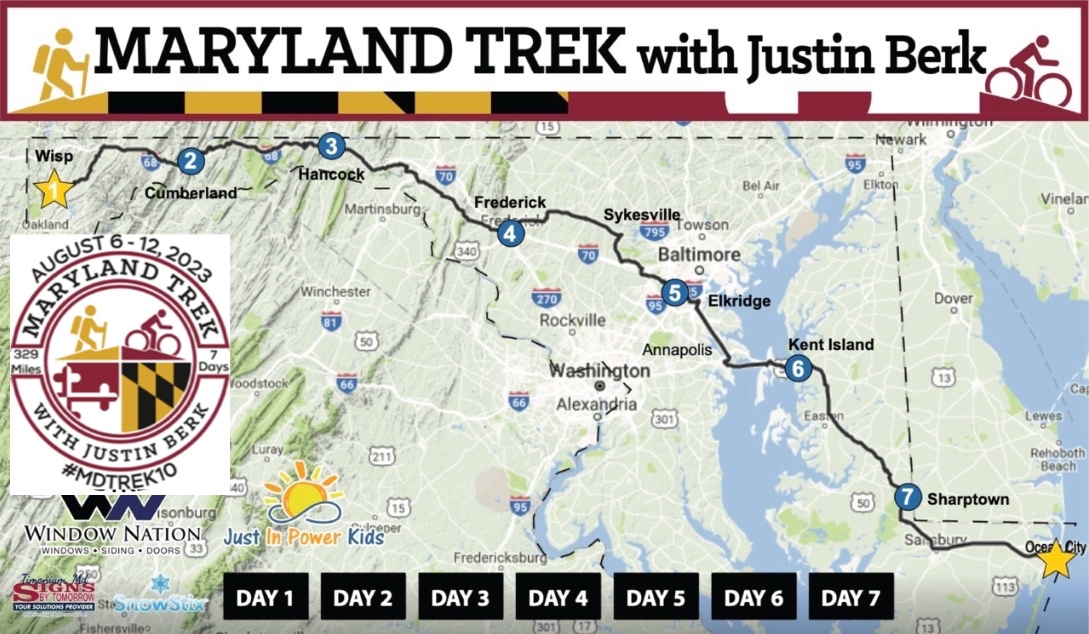 Recap Video Of Maryland Trek 9 in 2022
More info on Just In Power Kids