Donations and Sponsorships Accepted throughout October, Down Syndrome Awareness Month
Even though our event has passed, we are extending our deadline for donations and sponsorships to the end of October, Down Syndrome Awareness Month. Proceeds benefit the Down Syndrome Association of South Georgia, a 501(c)3 non-profit organization.
Your support will help people with Down syndrome in our community
You have a chance to make an impact in the lives of people with Down syndrome in our community. Down Syndrome Association of South Georgia is a non-profit 501(c)3 organization led by volunteer parents and members of our community whose mission is to benefit the lives of individuals with Down syndrome and their families through support, education, public education and awareness as well as advocacy.
This year, we are launching our new medical outreach program, our new elementary school enrichment program, as well as our new teen and adult enrichment program and your donation will help make these program a success. The association envisions a community that cultivates a sense of belonging, welcomes people with different abilities and offers opportunities for individuals with Down syndrome to become contributing members of our community and society as a whole.
About The Buddy Walk®
In 1995, thousands of steps were taken towards a better tomorrow. Since then, the Buddy Walk® has become known as the premier advocacy event for Down syndrome in the United States. It is also the world's most widely recognized public awareness program for the Down syndrome community.
The South Georgia Buddy Walk® started in 2020 when we celebrated with a virtual event during the pandemic. In 2021 we had our first in-person Buddy Walk® at Freedom Park on a beautiful Saturday morning. In 2022 we had over thirty teams and celebrated our Buddies with Down syndrome at Freedom Park.
This year, we will be having the Buddy Walk® at Unity Park in downtown Valdosta! We hope you all can join us for a fun and heart-warming morning promoting awareness, acceptance and inclusion of people with Down syndrome.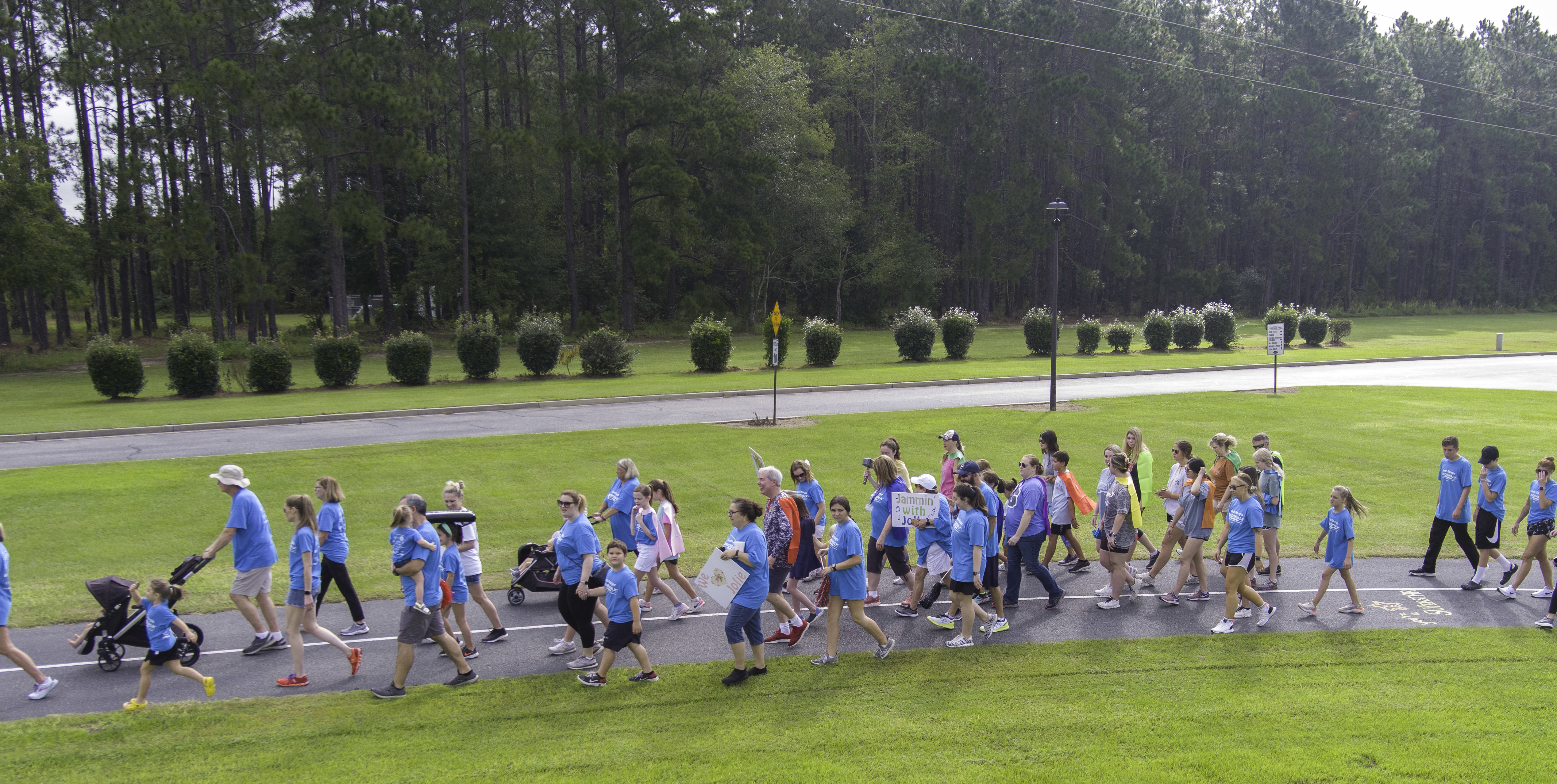 Every Dollar Makes a Difference
Early Childhood and Elementary School Enrichment Program
We have partnered with the South Georgia Regional Library to create a weekly program especially geared towards little ones through elementary school-aged individuals with Down syndrome. The programs will vary and may include music therapy, sign language, money management, job skills training and others. The funds will be used to acquire equipment and other supplies required for the programs.
THANK YOU TO OUR WONDERFUL SPONSORS!