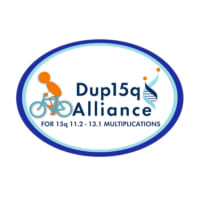 Team Profile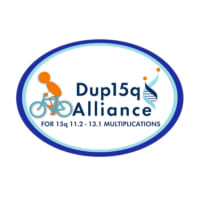 Ride for a Reason with the Dup15q Alliance!
Dup15q Alliance is thrilled to be selected as a charity organization for the 2023 Orphan Disease Center Million Dollar Bike Ride!
The program provides a dollar-to-dollar matching grant (up to $30k) by the Orphan Disease Center (ODC) of the University of Pennsylvania to support a 1-year pilot grant for new dup15q research provided we raise $20,000!
What is Dup15q Syndrome?
Dup15q Syndrome is a neurodevelopmental disorder characterized by having an extra copy of a portion of chromosome 15 in the 11.2 – 13.1 region in combination with a number of symptoms that may include hypotonia and motor delays, intellectual disability, autism spectrum disorder (ASD), and epilepsy, including infantile spasms.
Our Mission:
We empower individuals living with dup15q syndrome and other related rare diseases to reach their full potential by advancing breakthrough research and life-changing therapeutic treatments, supporting families affected by dup15q, and promoting advocacy.
Our Vision:
We envision a world where families, clinicians, and advocates enable dup15q individuals to thrive.
Who We Are:
We are advocates providing support for patients, families, and caregivers. We are passionate about personal connections, community awareness, and scientific research.
The Dup15q Alliance is determined to find treatments and make positive changes to the lives of all those affected by dup15q syndrome. We NEED to find better treatments for all of the symptoms of dup15q syndrome. We NEED to know how those with dup15q syndrome develop over time. We NEED to know why some children affected by dup15q syndrome have seizures and some don't. We NEED to emphasize the importance of research. We may be rare but we are not small.
The Penn Medicine Orphan Disease Center hosts this event to raise money for research in rare diseases. Please consider donating to our cause and being a part of transformative research. 100% of your donation will go towards dup15q research.
Team Members
6