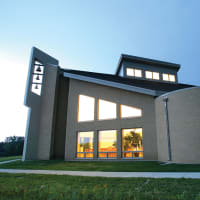 Team Profile
Takes place Apr 15 - Jun 15, 2022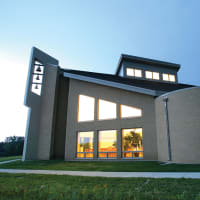 Support our team in the Great Wisconsin Birdathon!
Birds need our help! North America has lost over 3 billion birds since the 1970s, but we can help #BringBirdsBack.
How does the Birdathon work? Our team Wrens of Wisdom Prairie is committed to finding as many birds as possible on a single day at Holy Wisdom Monastery, all while raising funds to support bird conservation in Wisconsin.
Our goal is to find 65 species! We'll be birding from sunrise 'til sunset on May 7th and we are grateful for any contribution you can make.
All of the dollars raised will directly support bird conservation. Half of the funds raised will stay at Holy Wisdom Monastery and be used to create and maintain bird habitat. The remaining funds will go to the Natural Resources Foundation's Bird Protection Fund, which supports Wisconsin's highest priority bird conservation projects.
Any donation, no matter how small, can help the birds. Thank you for your support!
Make a donation online by clicking "donate" above, or mail a check to: Natural Resources Foundation of Wisconsin, ATTN: Great Wisconsin Birdathon, 211 S. Paterson St., Suite 100, Madison, WI 53703 (and include our team name "WRENS OF WISDOM PRAIRIE" in the memo line!)
Team Members
1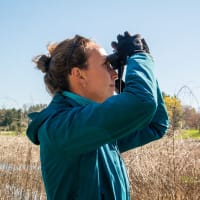 The 10am birding tour was specifically geared towards families and children, and was led by Julie Melton (blue jacket, far right)
Participants on the 8am birding tour spent most of their time birding around Lost Lake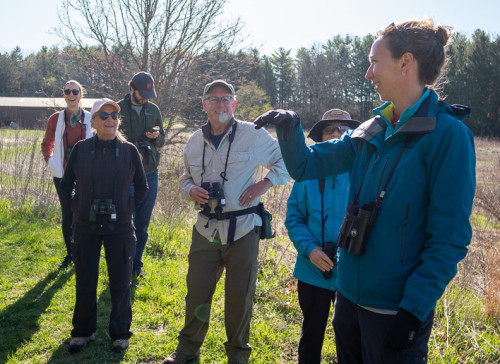 Wrens of Wisdom Prairie had a FANTASTIC time birding last Saturday! We had beautiful weather, more than 50 participants, and observed 56 birds species at Holy Wisdom.
Thanks to our generous donors, we've raised $1440 dollars to date, all of which will go directly to bird conservation initiatives.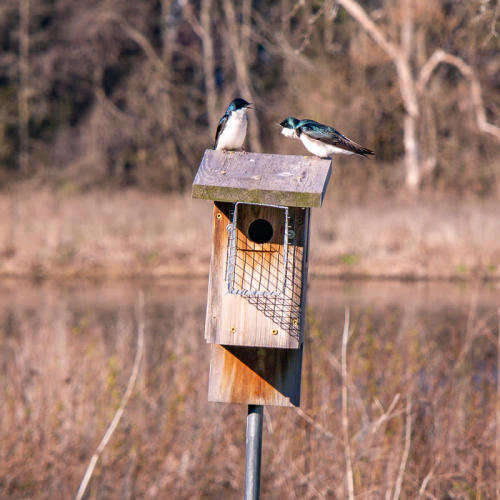 Contributions
0
Elizabeth Germanotta donated $50
Lisa Gaumnitz donated $25
Anonymous donated $25 to Amy Alstad

Your Donation Makes a Difference For Birds
Donations made to the Great Wisconsin Birdathon support the Natural Resources Foundation of Wisconsin's Bird Protection Fund, which has given out over $1.2 million towards Wisconsin's highest priority bird conservation projects since its inception in 2009.
Whether it's creating Piping Plover habitat, rearing Whooping Crane chicks, monitoring Kirtland's Warbler nests, supporting community initiatives for bird-friendly neighborhoods, engaging new and underrepresented voices in the birding community, building impactful collaborations to protect Wisconsin's Important Bird Areas, protecting our neotropical migrants on their long migratory journeys to Central America ... the Bird Protection Fund is there to help.
Your donations make this work possible. Thank you for supporting on-the-ground conservation and being there #ForTheBirds!