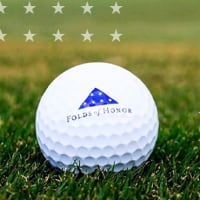 Team Profile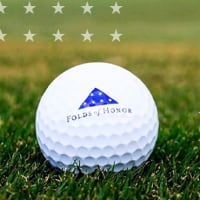 No better excuse. No greater cause.
Since inception, Folds of Honor has awarded approximately 35,000 educational scholarships totaling over $160M in educational impact, with minority recipients representing 41% of all scholarships awarded and a female recipient representation of over 56%. In 2021, over 700 scholarship recipients were first generation college students—paving the way for generational change within their families.
On July 13, 2021, many of you contributed to that change by helping Michael Rey and me raise $40,000 for Folds of Honor during our 108-hole golf marathon odyssey! With that awesome effort combined with the efforts of other AB wholesalers and donors across the State of Michigan, over $430,000 in scholarship funds were deployed to families within the state of Michigan, changing the lives of 88 families. While we are incredibly proud of the work that was done last year to successfully fund each and every qualified applicant and ensure no family was left behind in our great state, there is more work to do.
A record number of scholarship applications were submitted for the upcoming academic cycle, and we must come together to secure funding for each and every one. That is why, this year, Michigan based, independently owned, Anheuser-Busch wholesalers are doing just that… coming together on April 30th at American Dunes Golf Club to play 100 holes to raise $100,000 in scholarship funds.
This year the marathon endeavor has a completely different format. Instead of one two-man team completing 108 holes, several Anheuser-Busch wholesalers and a very generous PGA golfer will partner to raise scholarship funds by completing 100 holes of golf as a group. Our goal is to raise $100,000 in total. This would help to ensure we can achieve funding all the eligible applicants in their educational journey.
Ludington Beverage Company is joining forces with Scott Ashley of Lakeside Links Golf Club. As a 23-year veteran of the PGA, Scott has spent 19 years at Lakeside Links where he and his lovely wife have raised their four daughters. They bought the club in 2020.
Scott serves as Vice President on the Board of Directors for the Northern Michigan Chapter of the Michigan PGA. In 2022 he was voted their Chapter Golf Professional of the Year.
Mrs. Ashley served 9 years in the Michigan National Guard where Scott grew his appreciation for the Armed Services and the dedication and sacrifices of military families. Scott has been a proud supporter of Folds of Honor for several years. He has contributed through numerous Folds of Honor and veterans' charity events across the state of Michigan and is proud to give back to the brave men and women and their families who have sacrificed so much for our country.
This year we will have the honor of completing our marathon at American Dunes Golf Club. in American Dunes is a project between Lt. Col. Rooney, Folds of Honor, and 18 x majors championship winner Jack Nicklaus. Jack Nicklaus donated his talents and services to redesign the course into a world-class golf course in our own back yard with the agreement between himself and Lt. Col. Rooney that ALL proceeds of the golf course go directly to Folds of Honor top fund scholarships for the families of the fallen and wounded veterans. Beyond its immaculate course, American Dunes is a Patriotic Experience like no other in the world. Take the time to visit and immerse yourself in the story of Folds of Honor and the fallen who Folds of Honor memorializes and honors.
Our ask is that you consider hitting the DONATE NOW button on this page to make a one-time, lump sum donation in support of our Folds of Honor HERO100 Golf Marathon effort. To add fuel to this fundraising fire, Ludington Beverage Co will match the first $5,000 in donations DOLLAR FOR DOLLAR.
Regardless of the amount, all donations are so appreciated and make a difference in the lives of these deserving individuals.
Thank you for your support of our most honorable military families!
Major(P) Tad Reed, Ludington Beverage Company
Scott Ashley PGA, Lakeside Links Golf Club
Contributions
0
Danish Brotherhood Lodge 51 donated $500
Ludington Beverage Co donated $6,000
Adorena Zwick donated $25
Gregory Tyndall donated $100
Kathleen Bromley donated $500
During the checkout process, you will have an opportunity to provide a voluntary tip to this donation platform provided at no cost to Folds of Honor by Pledge It. If you choose to leave a tip, it will credit Pledge It and help defray the technology costs associated with running this event.
Learn more about Folds of Honor - visit www.foldsofhonor.org.