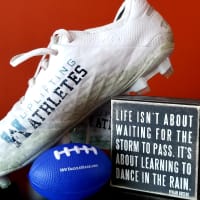 Team Profile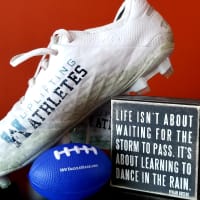 Our Story
Welcome to team Passionately Rare and Uplifting Athletes 7,000 mile challenge.
The goal of this team is to bring together the patients, friends, family, health care professionals, researchers and anyone else who knows someone impacted by a rare or chronic condition. It is time to remind ourselves that our strength comes from our community bonds!
There are 3 very important rules to joining this team.
Rule 1: No pressure! There is no fundraising or mileage goal associated with this team. If you can do 1 mile we welcome you as much as if you can do 1,000! This is a team focused on inclusion and awarenes.
Rule 2: Have Fun! If you aren't enjoying this challenge, don't do it! You can still be a member of this team and not participate in the actual challenge portion.
Rule 3: Try to use this as a time to connect with someone else in the community. This could be another patient with your condition, a patient with a different condition, or even a friend or family member (who is healthy) that you haven't spoken to in a while. It could even be me!
Don't forget, this team's story hasn't formed yet. It will be crafted from the individual stories of its members so please do not hesitate to share on social media YOUR story & your progress. Why did you join this challenge, this team? Make sure to include the hashtagas #TeamPassionatelyRare & #7KMC
The last few months have challenged us physically, financially and emotionally. There is no better time for us to renew our commitment to each other as humans and as member of this amazing community.
Remember, we are all in this together & together #WeTackleRare
If you have any questions please feel free to contact me at mblakecartelli@gmail.com
Contributions
20
Arvind Sreedharan donated $100 to Dan Brennan
Good luck!
Bryan Viau donated $50 to Dan Brennan
Dan - hoping the puppy got you out of the house for some exercise throughout the challenge! I tried to do a $1 per mile, but it wasn't letting me.
Becca Roberts donated $200 to Becca Roberts
In honor of my beautiful, intelligent, hard-working, brave, go-get-'em friend, Marni, and her husband whose love, dedication and strength know no ends and have no words to do him justice. In your dark days and in your bright and shining days, know that we are here to lift you up and stand beside you. XOXO!
Roberta Smith donated $20 to Anna Laurent
Go get 'em!!
Eric Sesta donated $25 to Eric Sesta
The inaugural 7,000 Mile Challenge is a 10-day event starting July 17th that will bring focus and attention to the more than 7,000 known rare diseases. People affected by a rare disease are fighting against a finite clock that didn't stop because of COVID-19. We're letting the Rare Disease Community know that we won't stop fighting for them!
Founded in 2007, Uplifting Athletes fulfills its mission to inspire the Rare Disease Community with hope through the power of sport with a powerful network of over 20 college football student-athlete led chapters, Uplifting Ambassadors and Team UA participants. Since its inception, Uplifting Athletes has raised more than $5 million to support the mission of Uplifting Athletes and its charitable programs: Rare Disease Awareness, Rare Disease Research, Uplifting Experiences and Uplifting Leaders