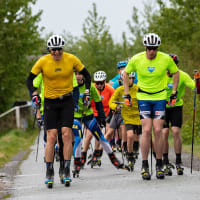 Team Profile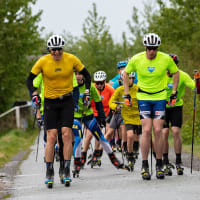 APU Nordic Rollerskiathon
To celebrate rollerski awareness day, the Elite Team will be participating in our annual rollerskiathon on June 1st and fundraising for our ski center!
APU Nordic Ski Center's fundraising goal as a club is over $50,000. Donations will support our program this year to help with expenses for practices, coaches, travel & training and allow for future camps, and other fun gatherings for our team! We appreciate your help to support our ski center through your donation and help to heighten the message of rollerski safety in our community.
The APU Nordic rollerskiathon is a 50 Kilometer rollerski around the Moose Loop in Anchorage that commemorates rollerski awareness day. This year the Elite Team will be rollersking the Moose Loop clockwise, starting and ending at Alaska Pacific University! We invite our community to come out and cheer on our team as we make our way around the loop. Our participation on June 1st alongside our ski center will continue our efforts to heighten awareness about safety on the roads and trails of Anchorage.