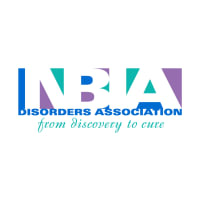 Team Profile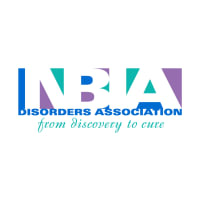 TEAM NBIA DISORDERS
The 10th anniversary of the Million Dollar Bike Ride at the University of Pennsylvania is set for June 10, and Team NBIA disorders needs your help for a chance to win a $30,000 matching gift from UPenn for BPAN research.
Please consider donating to TEAM NBIA DISORDERS to help us raise our share of the match for the seventh year in a row. With your help, we will make this another successful MDBR ride for research and give us hope that someday soon we will have a treatment for those living with BPAN.
What is NBIA?
Neurodegeneration with Brain Iron Accumulation (NBIA) is a group of rare, genetic, neurological disorders affecting one to three people per million. The common feature among all individuals with NBIA is iron accumulation in the brain, along with a progressive movement disorder. Patients can plateau for long periods of time and then rapidly deteriorate. The most common symptom is involuntary muscle cramping called dystonia.
The movement disorders can result in clumsiness, difficulty controlling the body and speech problems. Some individuals eventually lose the ability to walk, talk, or chew food and become totally dependent on others for all their needs.
BPAN - an NBIA disorder
Beta-propeller Protein-Associated Neurodegeneration (BPAN) is caused by mutations in the WDR45 gene on the X chromosome. It is inherited in an X-linked dominant manner, meaning that a single copy of the mutated gene is enough to cause disease in both males and females. Most of those with BPAN are females. BPAN has a wide phenotypic spectrum, meaning that symptom presentation and severity can vary greatly among patients.
Affected individuals are developmentally delayed during childhood with slow motor and cognitive gains. Most children are described as clumsy with an unsteady, staggering gait. Seizures are common, as are sleep disorders. In addition, children with BPAN usually show expressive language delay disproportionate to their other disabilities. Consequently, most individuals with BPAN can only speak a few words. During adolescence or early adulthood, affected individuals experience a relatively sudden onset of progressive dystonia-parkinsonism and cognitive decline.
Team Members
24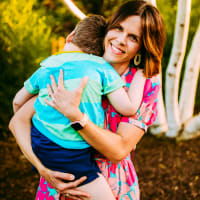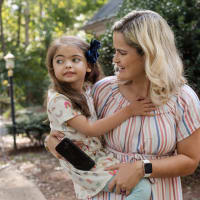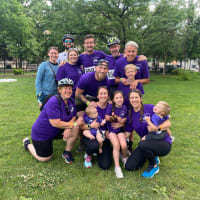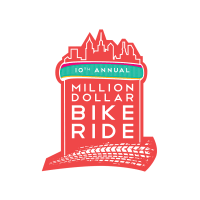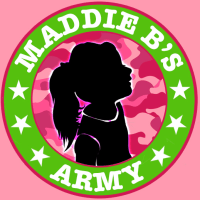 Contributions
144
Anonymous donated $10,000 to Jenny Mickeliunas
Isabel's Chance donated $10,000
Sandy Delopoulos donated $18 to Eleni Delopoulos
Jenny and Joe Mickeliunas donated $750 to Jenny Mickeliunas
Team Mick match!
Sean-Michael Hennessy donated $100 to Eleni Delopoulos