Trek for the Trails
Get outside and give back to the trails you love!
Trek for the Trails 2023
When: September 1st - October 31st, 2023
Where: Trails
Time: All day
Cost: FREE!
Do you love trails? Support Loon Echo Land Trust by participating in the Trek for the Trails! The Trek is one of the best ways to celebrate and give back to the trails you love. The 2023 Trek for the Trails doesn't have a registration fee. Everyone can participate, regardless of income, availability, or fitness level – just people getting outside, on their own time, to help support LELT trails.
So how does the event raise money for the trails? LELT receives $1 from local business sponsors for each mile walked, biked, rolled, or hiked during this two month long, community-wide celebration. Funds will go directly to building and maintaining our Lake Region trails system. Everyone who signs up for the Trek is entered into a raffle to win great prizes from local businesses including a 2023-2024 Season Pass to Pleasant Mountain Ski Area!
Trek for the Trails is Loon Echo Land Trust's largest annual fundraising event. Funds raised from the Trek help Loon Echo steward over 8,500 acres of land and 30+ miles of trail in the Lake Region. The 2023 Trek for the Trails is presented by Norway Savings Bank.
How to Participate
How does it work?
Local businesses contribute to our Trek for the Trails Challenge Community Match Pool.

You register for the Trek on the Pledge-It platform.

Participants run, bike, or walk on area trails — any trail, any time between September 1st and October 31st, 2023. Note: You can Trek anywhere you are, you don't have to be local to the Lake Region to participate!

Log your miles on your Pledge-It page.

LELT gets $1 from the match pool for every mile logged.

The match pool is currently $6,000! We need your help to make sure we get all of those funds to put right back into your beloved trails. We can do this!
$1 for 1 mile. It's that easy.
Want to go the "extra mile?"
Make your miles go further by raising money from family and friends. All Trekkers who fundraise will receive an extra raffle ticket for each $50 raised. Fundraising from family and friends is easy and a shareable page will be created for you when you register.
Other details:
Registrants will be eligible for exclusive guided hikes by LELT board and staff. You'll receive an email with the dates as the hikes are scheduled

The first 75 people to sign up receive a limited edition "I Love Trails" drink koozie!
Registration Details
Trekkers are encouraged to raise money from friends and family to support their Trek and LELT trails! For each $50 raised, Trekkers will earn a raffle ticket to be entered into a raffle for prizes. Trekkers can create a fundraising page when they register for the Trek.
**Please note, fundraising is encouraged, but not required for participation**
Prizes
All trekkers are entered into our raffle to win prizes. Prizes include: 2023-2024 Season's Pass to Shawnee Peak, Bridgton Books Gift Cards, Two-night stay at Pleasant Mountain Camping, Ski Hot Ski Shop apparel, LELT hats and more!‍
Increase your chances of winning by:
1. Raising money from friends and family (see above). +1 raffle ticket per $50 raised
2. Taking a photo or selfie and posting on your social media accounts. Tagging LELT and sending a screenshot to trek@lelt.org! +1 raffle ticket per participant
Thank You Sponsors!
We are still looking for sponsors! If you or your business would like to help us build our Trek for the Trails Community Match Pool, please contact maggie@lelt.org.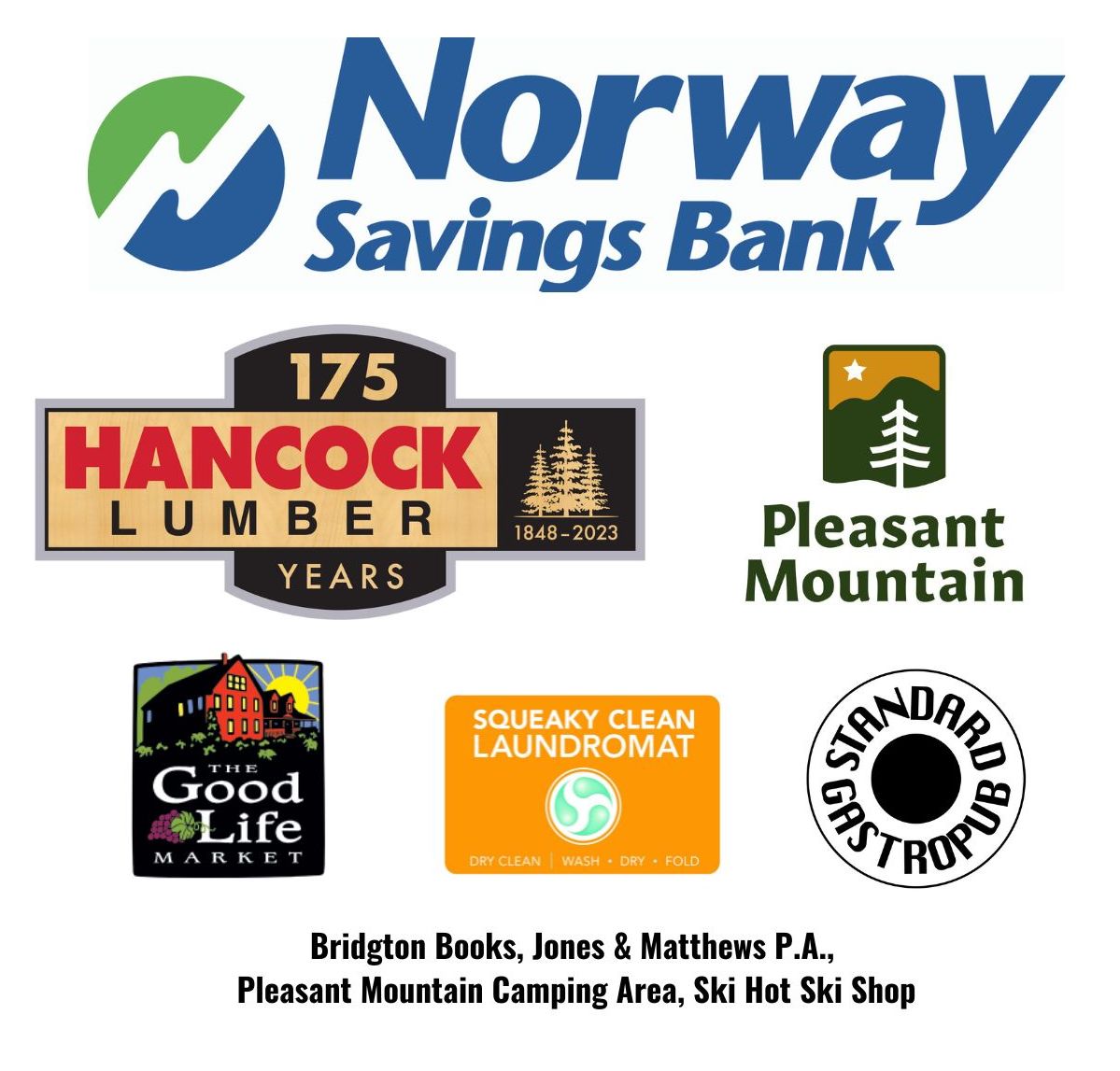 Kickoff Event
Join us on Thursday, September 7th at the Standard Gastropub in Bridgton for our Trek kickoff event! Whether you're already registered or plan to sign up at the event, join us for $2 beers (all proceeds support LELT), live music, cornhole and camaraderie with fellow Lake Region trail lovers! Everyone who shows up and signs up to Trek during the kickoff event will get a free *special edition* "I Love Trails" drink koozie and be entered into an exclusive raffle to win prizes from Allagash Brewing and Ski Hot Ski Shop. We'll raffle off the prizes at 6:00 pm so be sure to show up!
Details
September 7th, 4:30 - 7:30pm

$2 select beers (21+)

Free drink koozies

Giveaways from Allagash Brewing and SkiHot Ski Shop

Corn hole

Meet & mingle with other Trekkers!