Act Challenge
Starting May 1, the miles that you bike, walk, run, swim, or kayak can support survivors of human trafficking. This event is free to join! Sign up as an individual or as part of a team.
$43,197Raised of $100,000
Make your miles matter!
Human trafficking is the second-largest criminal industry in the world, with over 800,000 people trafficked against their will across international borders each year. For those who escape, many are left with the scarring aftermath of trauma and addiction from being treated like a commodity.
Worthwhile Wear is a 501(c)3 non-profit dedicated to reaching lives affected by human trafficking and restoring these survivors with a sense of belonging and worth. Worthwhile Wear which provides safe housing, outreach services, and restorative programming for survivors of human trafficking.
For every mile you log in the Act Challenge, you help us unlock a donation from our sponsors.
Help us Log 100,000 Miles by July 30: World Day Against Trafficking in Persons
Track your miles while you walk, hike, run, ride, swim, or even paddle and help unlock donations from our sponsors to help provide safe housing and restorative programming for survivors of human trafficking!
Get Started
The Act Challenge is free to join and open to any ages and all abilities! Pledge your miles or fundraising goals (or both) individually or as part of a team. There will even be special prizes for participants and teams along the way!
Fundraising can begin at any time, but you can only start logging miles on May 1, 2023.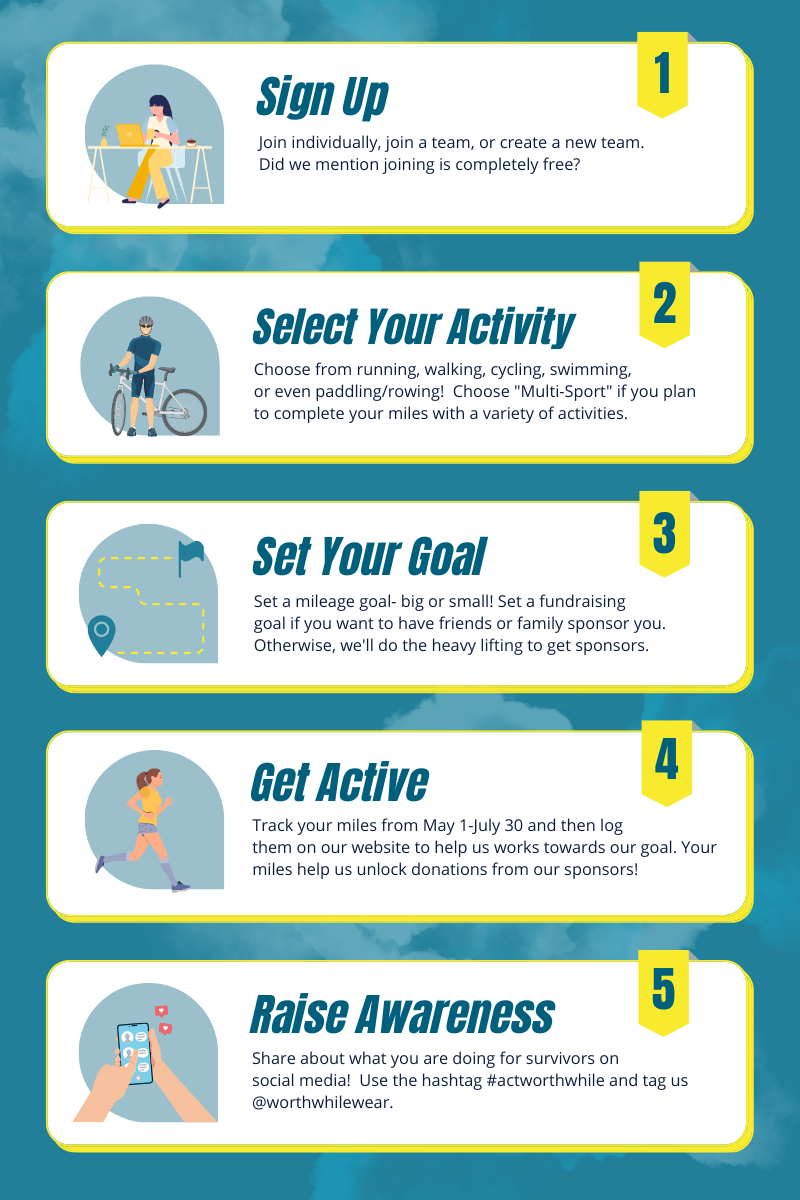 Become a Sponsor
Sponsorships can be made at $1 per mile. Corporate sponsorships help encourage participants and are what make all this activity worthwhile!
Platinum: $20,000/20,000 miles
Gold: $10,000/10,000 miles
Silver: $5,000/5,000 miles
Bronze: $2,500/2,500 miles
Thank You to Our Sponsors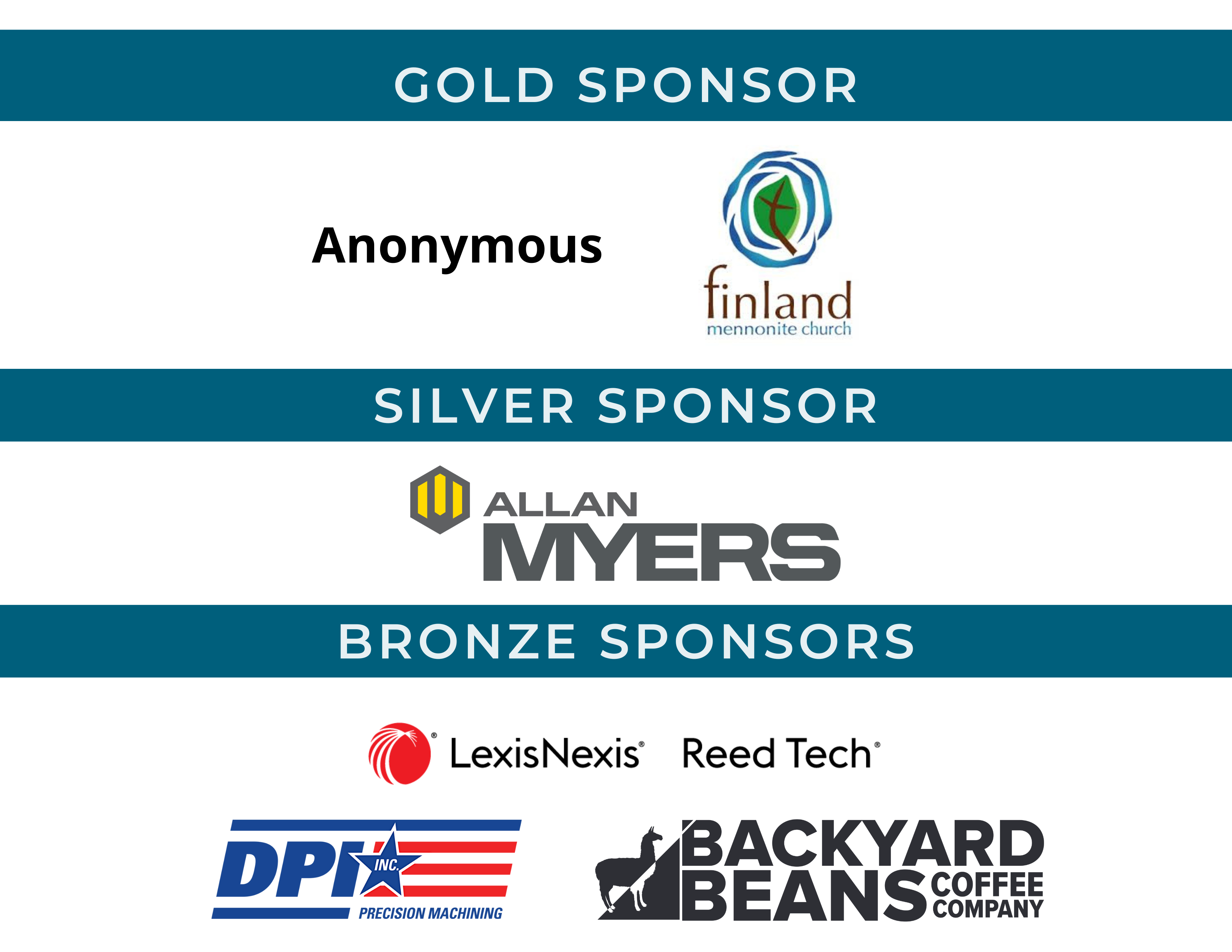 Sponsors
Deb Wolfsen donated $35 to Hunter Poll
Glenn Miller donated $50 to Chris Miller
Josiah Miller donated $10
For the Lord Jesus Christ!
michelle Muzyczka donated $50 to Michelle Wilson