Based on 120 estimated saves each worth $0.83
Joe Drennan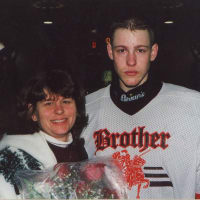 Fundraiser Profile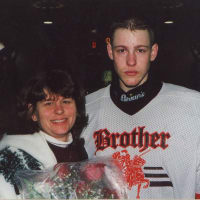 Making Mom Proud
On Mother's Day of this year I lost my Mom to breast cancer. She was one of my biggest fans and supporters of my love for the game of hockey. The October Saves Challenge is an opportunity for me to use the game I love to raise funds to help support those going through the terrible journey of fighting cancer.
Please consider showing your support if you have the opportunity by donating to my page. Every dollar counts! Thank you.
Contributions
2
Trish Trentz donated $50
Great idea for fundraising.
Steve Prokos donated $50
Way to honor your mom. Good luck!