Based on 67 bird species found while birding-in-place each worth $10.66
Meghadeepa [Birdathon Coordinator]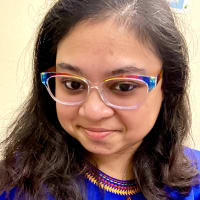 Fundraiser Profile
67/120 bird species found while birding-in-place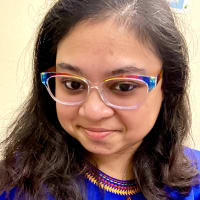 Bittern than walking.
During this Birdathon, you'll find me perched in several of my favourite, strategically-located, stationary birding spots— at least an hour in each spot. I'm skilled at identifying both breeding birds and migrants by sight and sound, and since my TBI, I've adapted my identification techniques and birding habits to be gentle on my body and gentler to the birds. Pacing my energy output and strategizing my understanding of habitat will both be key, and I plan to be stealthy, still and silent to maximize my observations. I bet I'll find more birds than other local birders do by walking several miles. 🤷🏽‍♀️
Well, don't be bittern about it! 🤪

Can you pledge $1 per bird species I find, to motivate me on this incredible journey? Any amount you give will mean so much to me! And your support will help provide funding for critical life expenses for asylum seekers like me.

It's been such an honour to help create the first-ever intentionally inclusive Birdathon for Female Bird Day!
(1) being able to bird safely, on my own terms, while still challenging myself,

(2) sharing bird-joy with community, while not having to mask or code-switch all my intersecting marginalized identities,

(3) innovating creative pathways for including disabled, BIPOC, low-income, queer, immigrant and new birders in our programming,

(4) increasing appreciation for female birds, and

(5) raising awareness of our broken immigration system by sharing my experience as an asylum seeker who's resided in the United States for 13 years— including my entire adult life— with no authorization to be employed for the majority of this time.
This Birdathon encompasses all these aspects that inspire me every day, and I'm so thrilled we could make it real!
And stay tuned to the @feministbirdclub Instagram channel, where I'll be sharing updates by livestreaming throughout the event!
I can't wait for Female Bird Day to come around. I hope you'll be a part of this campaign too! 🥰
With gratitude,
Meghadeepa (they/them)
Director of Accessibility & Intersectional Community Engagement, Feminist Bird Club
Check Donations Accepted
Are you looking to donate by check? We prefer that donors giving $500 or more write a check to help us avoid credit card processing fees. Please email fbc.wma@gmail.com if you are interested in giving at this higher amount. Thank you for your support!