Based on 4 kilometers each worth $143
Tara Sutherland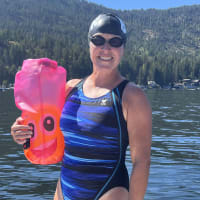 Fundraiser Profile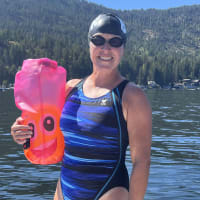 My Mission
It was a spur of the moment decision to do the 4km swim, but I am up for the challenge!
I am happy to support this organization's mission and I'm happy to help them make a difference. Please support me by giving to my page. Every dollar counts! Thank you.
Thank you very much to everyone! The swim is done! Woo hoo!
It started in windy, stormy weather, which meant choppy, bumpy water…I was not having fun.
At about 2.5 km, the wind calmed, the water calmed and the good times began. I got into a rhythm and had Jamie by my side.
Finished strong…watch showed 4.82 km in 1 hr 39 minutes! Thanks again everyone! 🥰🙏💕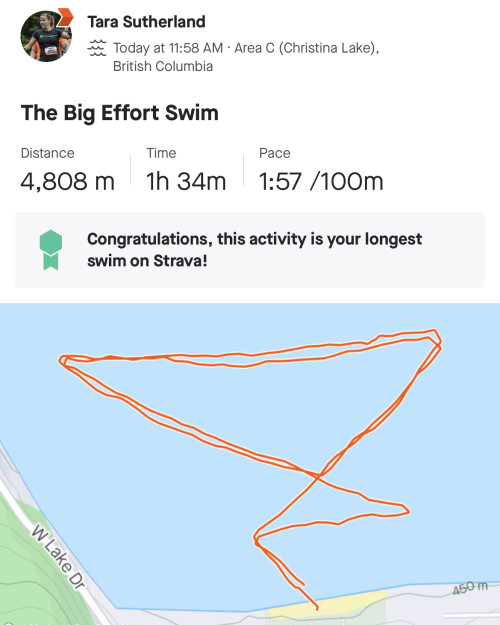 Contributions
23
Sarah Grummisch donated $25
Way to go Tara!!!
Moira Dickson donated $25
This is awesome Tara! We are happy to donate and show our support!
Jamie And Drew donated $5
Way to go Mom!!!! Proud of you!!!!
Stephanie Mackay donated $25
Barrie/Marty Reid donated $50
Way to go Tara!!