Based on 108 Holes of golf each worth $61.93
David Emerick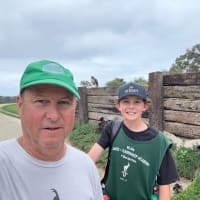 Fundraiser Profile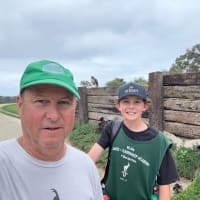 Giving is Living!
June 20th is the day we are playing 108 holes of golf all in one day for Junior Golf.
NCJGA continues to give kids the opportunity to develop, learn, play and grow in the game of golf while having FUN meeting new families and friends that will last a life time.
I'm inviting ALL family and friends to make a pledge per hole completed or a one-time flat donation to support a great cause!
Thank you,
David Emerick
We made it! On the longest day of the year for the 5th consecutive year I got to play golf all day! So much fun with friends and family playing 108 holes of golf!
Like to thank all the players, Dana, August, Evan, and Al who participated and made it! The biggest Thanks is to John Ashworth who's love of the game and giving back to the NCJGA and junior golf is super human.
Our goal is always to raise junior golfers who love all the virtues the great game brings to us all! Thank you all who support not only our dreams but dreams of others!
Keep Swinging,
Davis Emerick,PGA