Low Country Golf Marathon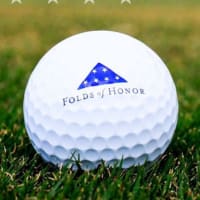 Team Profile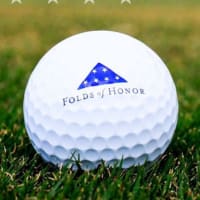 Not just any marathon...
The date is set: August 8th. That's when we, PGA pros Pete Dunham, Jon Watkins, Ty Gosnell, and former LPGA tour pro Jeanne-Marie Busuttil, will be teaming up to represent Snee Farm Country Club, RiverTowne Country Club and BoomTown at our annual golf marathon supporting the Folds of Honor.
What's a golf marathon you may ask? A golf marathon consists of playing as many holes as possible in one day. We will tee off at daybreak (6:00am) and play until we no longer can see our golf balls (8:20pm). That's right 14 hours of continuous golf! The record is 190 played with an average round taking 1h 20min.
So why this craziness on what will likely be the hottest day of the year in Charleston? This is an event to raise money for Folds of Honor. Folds of Honor's mission is to provide educational scholarships to the spouses and children of fallen and disabled service members. We can't think of a better cause to associate ourselves to. Our freedom doesn't come free and these scholarships are such an impactful way to honor the sacrifices made for it.
We'd like to humbly ask you to rally behind this cause with us by clicking the DONATE button on this page.
The folded flag is a constant reminder of those who have paid the ultimate price for our freedom. It inspires us to help equip and educate their loved ones in need of our support.
Thanks in advance for rallying with us to raise money for these scholarships!
To learn more about Folds of Honor, visit www.foldsofhonor.org.
Team Members
1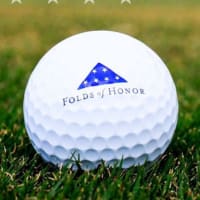 Recent updates
During the checkout process, you will have an opportunity to provide a voluntary tip to this donation platform provided at no cost to Folds of Honor by Pledge It. If you choose to leave a tip, it will credit Pledge It and help defray the technology costs associated with running this event.
Learn more about Folds of Honor - visit www.foldsofhonor.org.