Based on 189 Holes of golf each worth $42.63
jeanne-marie busuttil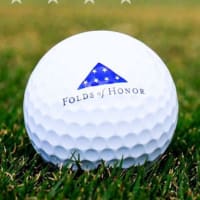 Fundraiser Profile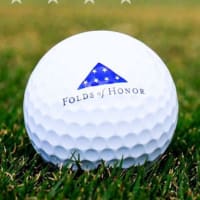 No better excuse. No greater cause.
Founded in 2007, the Folds of Honor mission is to provide educational scholarships to the spouses and children of America's fallen and disabled service members. Their motto says it best:
Honor Their Sacrifice. Educate Their Legacy.
Thanks to unwavering Patriots like you, Folds of Honor has awarded nearly 35,000 scholarships across all 50 states and beyond. But the need for scholarships continues to rise.
To express my gratitude and support our military families, who sacrifice so much for our freedom, I'm committing to a HERO100 Golf Marathon, which will be played from sun-up to sun-down.
My goal is to play 100 (or more) holes of heroic golf and raise enough to fund three full scholarships, which is $15,000. This is where I need your help!
Will you stand with me by hitting DONATE and pledge per birdie or make a one-time, tax-deductible donation in support of my HERO100 Golf Marathon? Every donation helps change the lives of military families across the nation.
Thank you for standing with me as I support those who sacrifice so much for us.
Contributions
58
Dotty Bell donated $303.25
Shannon Williams donated $75
Congrats and well done JM!
Joe Moellering donated $75
another amazing year, JM!
Augustine Yoo donated $50
Pamela Dunham donated $75
During the checkout process, you will have an opportunity to provide a voluntary tip to this donation platform provided at no cost to Folds of Honor by Pledge It. If you choose to leave a tip, it will credit Pledge It and help defray the technology costs associated with running this event.
Learn more about Folds of Honor - visit www.foldsofhonor.org.