Mizzou Fight for Literacy Benefitting Heart of Missouri United Way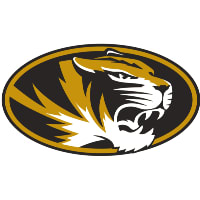 Team Profile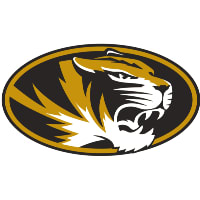 Become a Champion and Join Mizzou in the Fight for Literacy!
Let's help provide 650 students with books for a year through the Fight for literacy! Expand opportunities today. Click here to donate.
**International Paper is matching gifts up to $5,000!**
Mizzou has joined the Fight for Literacy presented by International Paper to benefit Heart of Missouri United Way and help every child in Columbia learn to read. Together, we are combatting the statistic that just 1 in 3 American fourth-graders are reading on grade level. That year is so important because children LEARN TO READ until third grade and after that, they READ TO LEARN.
DID YOU KNOW…
Students not reading at grade level by fourth grade are four times more likely to drop out of school.

70% of Missouri fourth-grade students in 2021 were not reading at a proficient level.

Illiterate kids grow into illiterate adults – and 43% live in poverty compared to 4% of literate adults.
HOW YOU CAN HELP
100% of donations will stay local with Heart of Missouri United Way to provide books, resources, and tutoring to help kindergarten through third-grade students in the Tiger neighborhood learn to read.
David Holtgraewe, COO of Heart of Missouri United Way, shared how the funds raised will support their work:
The grant will be utilized to provide 10 age appropriate and inclusive books per year to 650 first & second grade students in the 5 Columbia Public Schools that have the highest free & reduced lunch rate and lowest reading proficiency scores.
Expand opportunities by making your donation today:
Click

DONATE

on the top right of this page.

$100 can provide 10 grade-level books per year to a child!
*ALL DONATIONS MATCHED! International Paper has pledged to match every gift, up to a total of $5,000 in this market!
WHAT HEART OF MISSOURI HAS TO SAY: 
Heart of Missouri United Way is grateful to partner with Coaching for Literacy and the Mizzou Men's Basketball team so that we can increase the love of reading and learning through the Read Across Columbia program.
Let's get off the sideline and Fight for Literacy! Make your donation today!
Where else is the Fight for Literacy this season? Check out who else is Fighting for Literacy
Team Members
1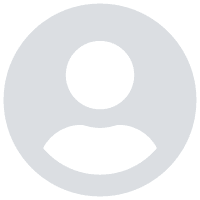 Contributions
3
Brian Whorley donated $3,250
Carli Carmack donated $900
MU - Sponsored Programs Administration

Founded in 2013 by two high school students, Coaching for Literacy aims to raise awareness of and support solutions to the widespread problem of illiteracy. Using the power and influence of sports, the organization partners with teams across the country to host Fight for Literacy Games, which raise funds for grants to literacy-focused programs in their communities. Coaching for Literacy operates on the core belief that literacy is a fundamental right of every individual. Learn more at coachingforliteracy.org.
International Paper (NYSE: IP) is a leading global supplier of renewable fiber-based products. We produce corrugated packaging products that protect and promote goods, and enable worldwide commerce, and pulp for diapers, tissue and other personal care products that promote health and wellness. Headquartered in Memphis, Tenn., we employ approximately 38,000 colleagues globally. We serve customers worldwide, with manufacturing operations in North America, Latin America, North Africa and Europe. Net sales for 2021 were $19.4 billion. In Russia, we have a 50/50 joint venture, Ilim Group, the country's largest integrated manufacturer of pulp and paper. Additional information can be found by visiting InternationalPaper.com.