Based on 85 birds seen each worth $4.88
Lisa Charron
Fundraiser Profile
My Intergalactic Mission
Birds across the galaxy need our help! Just in the North American star systen, we've lost 3 billion birds since the 1970s.
That's why the Millennial Falcons are once again setting out on an intergalactic mission this spring. On May 7, we will travel through the Chickadee Starbelt and the Dane System at light speed, using the force to identify as many bird species as possible. Our goal is to find 100 bird species and raise $1,234 to protect the birds of the galaxy.
Join us for this historic day of scope-saber duels and blue-wing blasters and red-tailed aerial displays of Jedi heroics. Obirdwon is counting on you!
Begun this Birdathon has.
By donating to my page, you're supporting the Natural Resources Foundation of Wisconsin's Bird Protection Fund, which funds Wisconsin's highest priority bird conservation projects.
Make a donation online by clicking "donate" above, or mail a check to: Natural Resources Foundation of Wisconsin, ATTN: Great Wisconsin Birdathon, 211 S. Paterson St., Suite 100, Madison, WI 53703 (and include our team's name in the memo line!)
Lark Sparrow gathering nesting material (photo by Caitlyn Schuchhardt)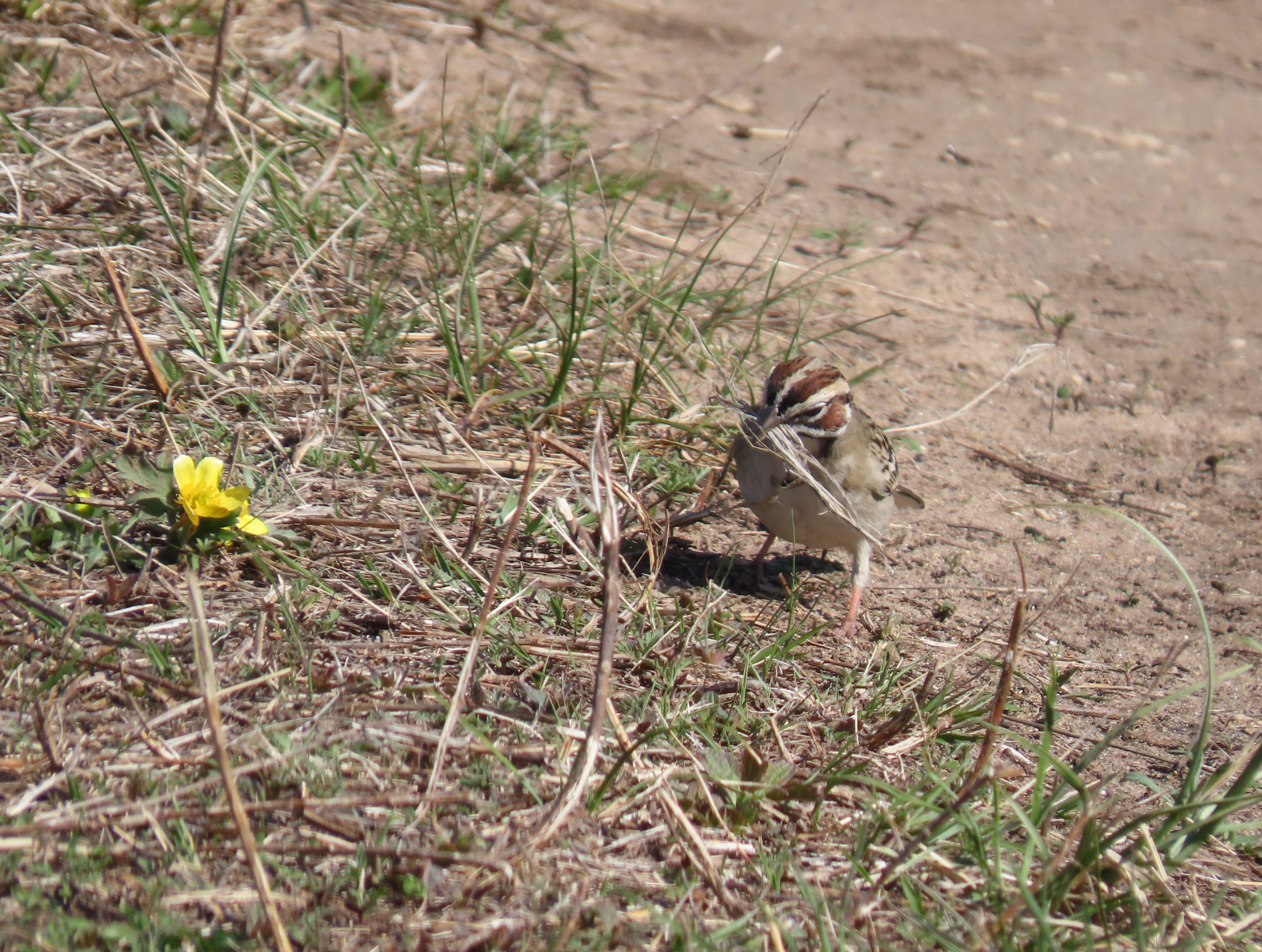 Prothonotary Warbler (photo by Caitlyn Schuchhardt)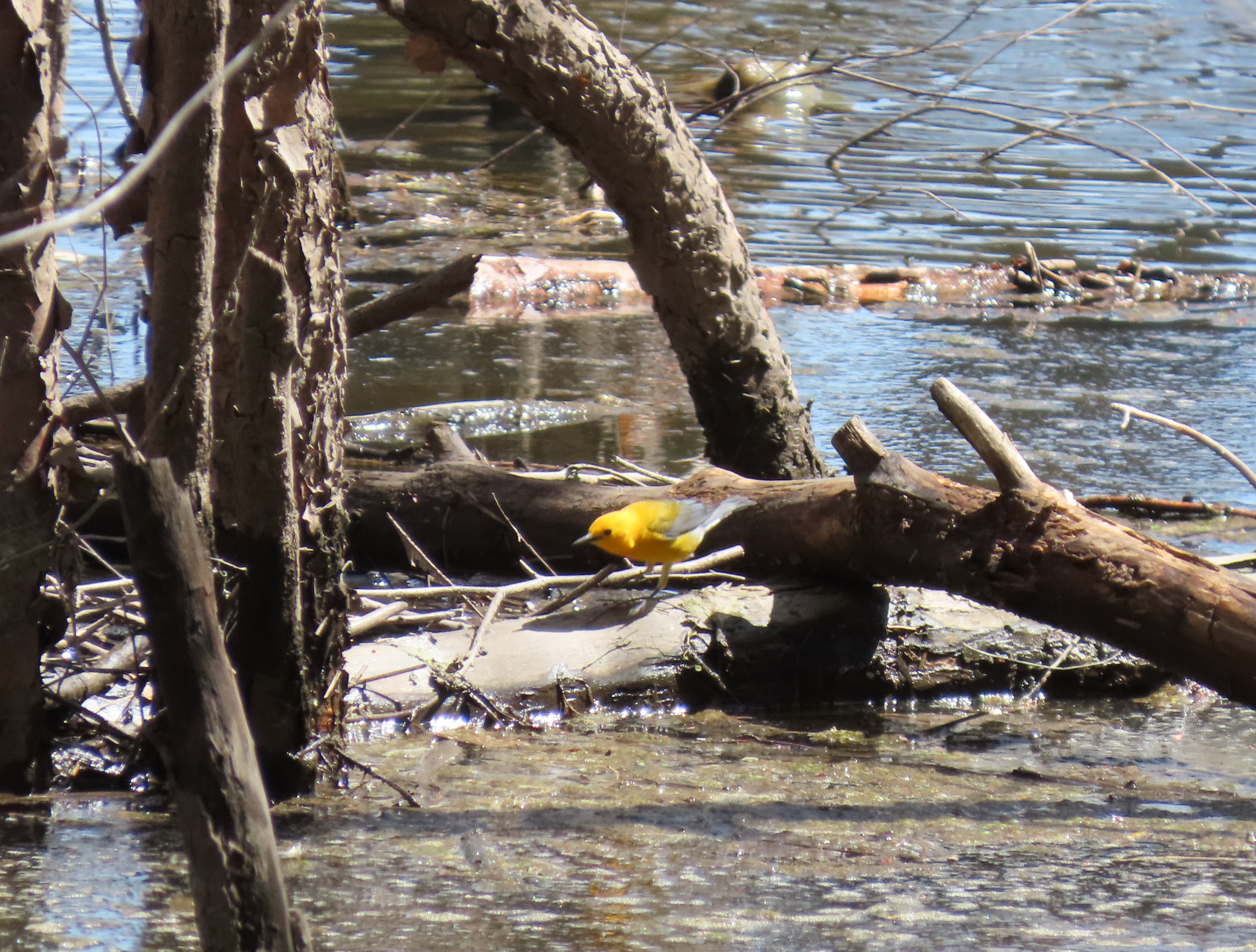 Green Heron (photo by Caitlyn Schuchhardt)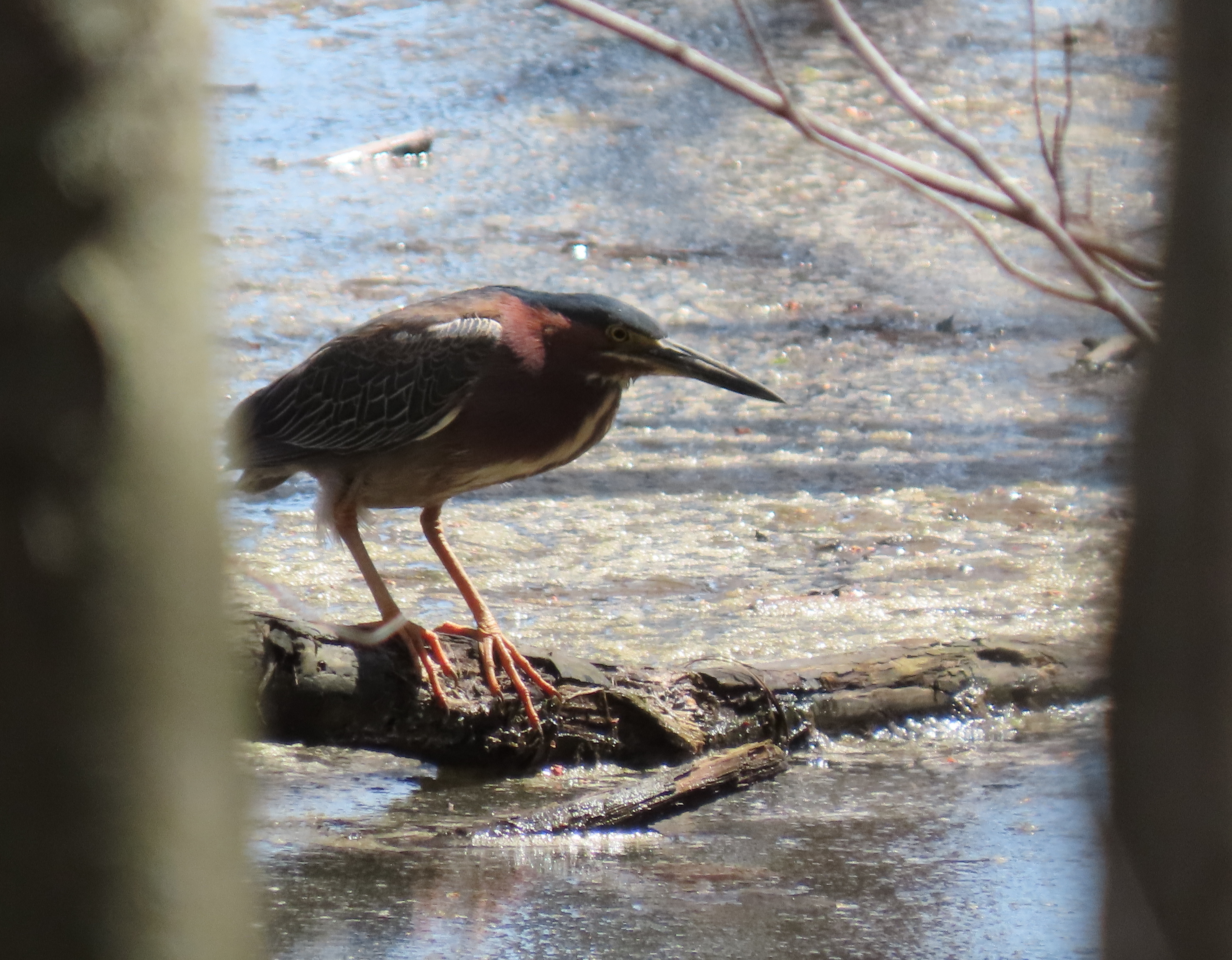 The Millennial Falcons birded the Dane system once again last Saturday. The weather was absolutely gorgeous 🌞 as we flew through the Tatooine-esque sands of Spring Green Preserve, the lawns of Tower Hill State Park, and the woods and epic bluffs of Ferry Bluff SNA.
We spotted 85 species. My favorites were the Prothonotary Warbler foraging alongside a Green Heron at Ferry Bluff SNA, a Lark Sparrow gather nesting material at Spring Green Preserve, and the Broad-winged Hawk flying over as we celebrated at Vintage Brewery. And, of course, I must give an honorable mention to my friendly neighorhood Cooper's Hawk, who perched nicely in a branch right over my driveway as if to say, "Don't forget about me!"
Thank you, again, for donating to my Birdathon team this year. With your help, I've raised over $400 for NRF's Bird Protection Fund!
(If you'd like to see our full bird list or more pictures from our day, please email me at lisamcharron@gmail.com)
(photo by Caitlyn Schuchhardt)
Contributions
0
Alex Jeffers pledged $1 per bird seen ($85)
"Help us Millennial Falcons, you're our only hope!" - Birds
Julian Irwin donated $25
🕊️🕊️🕊️
Sydney Prusak donated $25
Go Lisa!!
Joseph Charron donated $100
JULIE DAVIS donated $50
Best of luck, wish we were still there to bird with y'all!

Your Donation Makes a Difference For Birds
Donations made to the Great Wisconsin Birdathon support the Natural Resources Foundation of Wisconsin's Bird Protection Fund, which has given out over $1.2 million towards Wisconsin's highest priority bird conservation projects since its inception in 2009.
Whether it's creating Piping Plover habitat, rearing Whooping Crane chicks, monitoring Kirtland's Warbler nests, supporting community initiatives for bird-friendly neighborhoods, engaging new and underrepresented voices in the birding community, building impactful collaborations to protect Wisconsin's Important Bird Areas, protecting our neotropical migrants on their long migratory journeys to Central America ... the Bird Protection Fund is there to help.
Your donations make this work possible. Thank you for supporting on-the-ground conservation and being there #ForTheBirds!