Based on 49 points each worth $115.69
Max Bartachek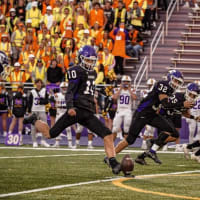 Fundraiser Profile
May 17, 2022 - Jan 1, 2023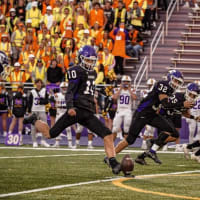 My Mission
I'm excited to turn my stats on the football field into a WIN for my community by becoming an Every Kick Counts athlete, and I hope you will help!
During the upcoming football season, I'll be raising money for Count the Kicks, a life-saving stillbirth prevention campaign of the nonprofit organization Healthy Birth Day, Inc. Count the Kicks teaches expecting parents about the importance of tracking their baby's movements (and kicks!)...because Every Kick Counts (even before we are born!)
This campaign is very important to me. Count the Kicks has saved babies in 26 states and 3 countries, and I am proud to help make a life-saving difference. Please support my effort this coming football season by making a pledge per point or making a flat donation. Every Kick Counts (both on and off the field) AND Every Dollar Counts, too!
Thanks for your support!
If you made a pledge per point and want the donation to be in the 2022 tax year, you can change your pledge to an exact amount. Or in January you will receive an email to confirm your pledge per point. I made 49 points. Thank you for your donation, I have raised $5450 dollars so far.
Max's Mom here: I just had to share this great article and interview Max did this past week. Also, it's pretty cool to hear a 17yr. Old boy mention stillborn, talk about EKC, and share his love for his football team. Thank you ALL for being such a great support to him. Feel free to share. ❤️ Much love, Jill
Article: https://yournews.com/2022/10/10/2430986/raising-more-than-just-the-score/
Audio Interview:
https://anchor.fm/tyler-french6/episodes/Waukee-Kicker-Max-Bartachek-talks-Every-Kick-Counts-e1omr14/a-a8kdui5
Our team had a big win and I set a new school record for the amount of field goals in a season. The record was 8 back in 1997 & 2016, tonight I made my 9th for the season. We have 2 games left in the season for me to potentially earn more points for Every Kick Counts.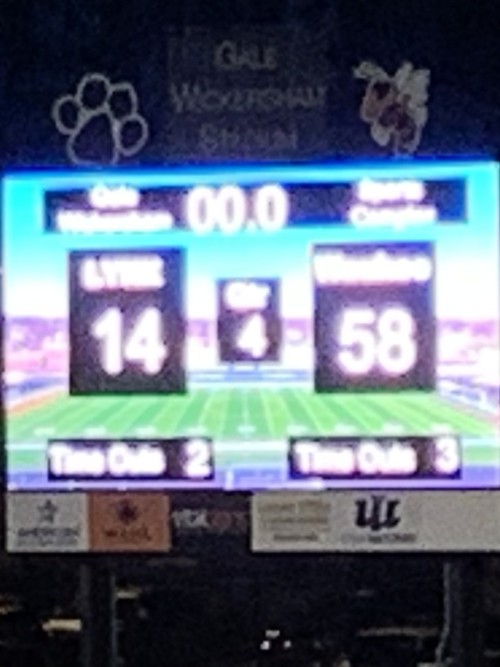 Contributions
72
Julie Jennings donated $50
Lucas Bartachek donated $50
Proud of you……however you wouldn't be here with out me. #your 1st coach.
Corinne Seiser donated $25
Every Kick Counts (even before we are born!)
Your generous donations support Count the Kicks, a life-saving stillbirth prevention campaign that teaches expecting parents the importance of paying attention to their baby's movements (and kicks!) even before they are born. Ruby was saved because her mom knew to Count the Kicks. Here's her story as featured on Good Morning America: