Based on 505 saves each worth $2.23
Cassie Smith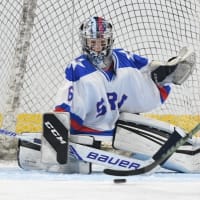 Fundraiser Profile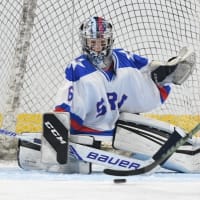 My Mission
This organization is really important to me because I want to help raise money for cancer research to help stop this terrible disease, and I can do this by doing the thing I love... playing goalie!
.
4 games this weekend and a practice... and she hits her goal!!!
You can still make a one time donation through November 10th!! Thanks for the support!!
35 saves in practice this week! Headed into a 4 game tournament weekend to finish up October!
2 games this weekend = 24 saves!! Busy week coming up to finish the month with 2 practices and 4 games!
4 games this weekend and last week's practices!!!
36 saves in a couple of practices last week and 8 saves in our 7 - 2 win on Sunday! Woo hoo!!
Contributions
20
Debbie and Donny Cotham donated $45
Megan Rubman donated $50
Let's Go Cass!
Kristen DiSanto donated $75
Rosanne Reddington donated $50
Go Cassie!!
Amy Paliotti donated $50
Good for you, Cassie. Best of luck in reaching your goal!