Memphis Tigers Men's Basketball #Fight4Literacy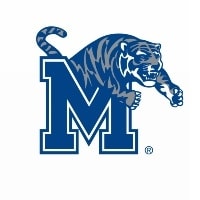 Fundraiser Profile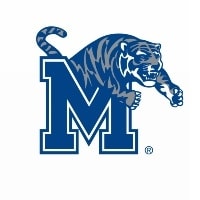 Become a #Champion and #Fight4Literacy!
**International Paper Matching gift of $5,000 has been met!**
Sometimes we can all use an assist, whether it's on the court or in real life. Join the Memphis Tigers, Coaching for Literacy, and International Paper to provide an assist to kids learning to read. Together, we are combatting the statistic that just 1 in 3 American fourth graders are reading on grade level. That year is so important because children LEARN TO READ until third grade and after that they READ TO LEARN.
HOW YOU CAN HELP
100% of donations will be granted to Knowledge Quest, Memphis Teacher Residency, and STREETS Ministries in Memphis! These funds will be used to provide books, resources and tutoring for local students. Expand opportunities by making your donation today. Click DONATE on the top right of this page. $10 can provide 2 books to a child!
Be sure to check out participating businesses also supporting this campaign:
MUS

- Memphis University School #Fight4Literacy Game - 1.21 against Briarcrest!
Special thanks to HHM and Iron Tribe Fitness for sponsoring the #Fight4Literacy Week
ALL DONATIONS MATCHED! International Paper has pledged to match every gift, up to a total of $5,000 in this market! Will you join us to help Knowledge Quest, Memphis Teacher Residency, and STREETS Ministries?
WHO YOU ARE HELPING
100% of your donation to this #Fight4Literacy Game presented by International Paper can provide books, resources and tutoring support for students in the home team's market. Through this partnership, International Paper has committed $200,000 to support literacy efforts, with match challenges up to $5k in select markets.
Let's get off the sideline and #Fight4Literacy! Make your donation today!
Where else is the #Fight4Literacy this season? Check out our other participating schools here.
Coach Penny Hardaway & the Memphis Tigers #Fight4Literacy!
Contributions
26
Neighborhood Barre donated $135
Busters Liquors donated $256.25
Kimberly Harlow donated $50
Gregory Jenkins donated $50
International Paper Matching Gift Unlocked! donated $5,000

Founded in 2013 by two high school students, Coaching for Literacy aims to raise awareness of and support solutions to the widespread problem of illiteracy. Using the power and influence of sports, the organization partners with teams across the country to host Fight for Literacy Games, which raise funds for grants to literacy-focused programs in their communities. Coaching for Literacy operates on the core belief that literacy is a fundamental right of every individual. Learn more at coachingforliteracy.org.
International Paper (NYSE: IP) is a leading global producer of renewable fiber-based packaging and pulp products with manufacturing operations in North America, Latin America, North Africa and Europe. We produce packaging products that protect and promote goods, and enable worldwide commerce, and pulp for diapers, tissue and other personal hygiene products that promote health and wellness. We are headquartered in Memphis, Tenn. and employ approximately 38,000 colleagues. Net sales for 2020 were $21 billion*. In Russia, the Company has a 50/50 joint venture, Ilim Group, the country's largest integrated manufacturer of pulp and paper and its largest foreign-domestic alliance in the forestry products sector. For more information about International Paper, our products and global citizenship efforts, please visit internationalpaper.com.  
*Inclusive of our former pulp and paper mill in Kwidzyn, Poland, which was sold on August 6, 2021, and our former global papers business, which became a standalone, publicly traded company on October 1, 2021.